Introduction to Dominance and submission for Married Couples | D|s-M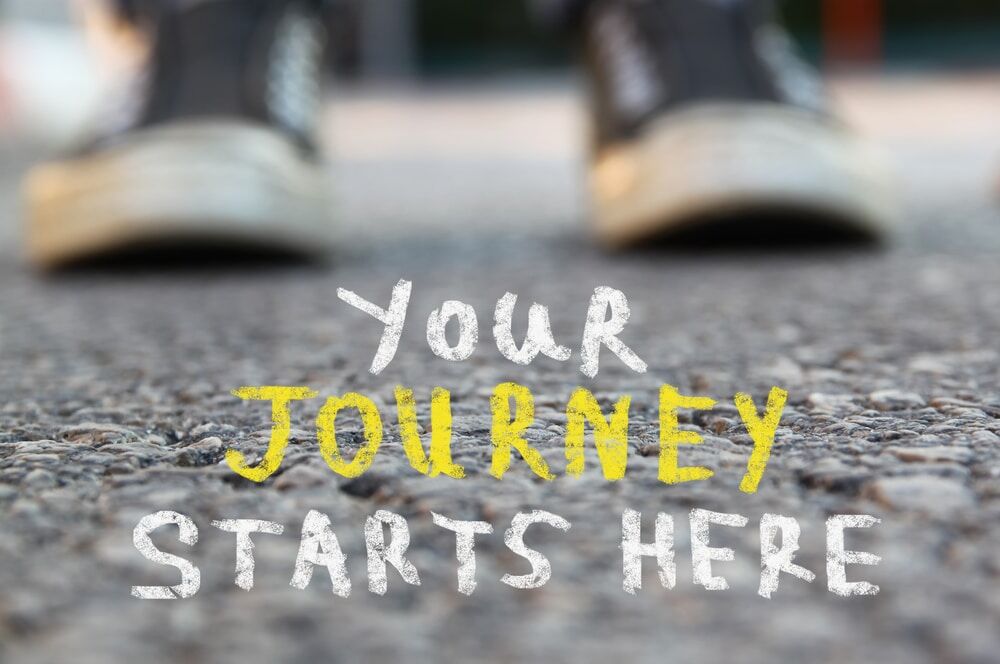 Introduction, Knowledge & Preparation for D/s-M
This post will be your introduction to Dominance and submission for married couples. D|s-M, like anything else, you must start with educating yourself. Your Introduction, knowledge, and preparation are very important before bringing this dynamic to your new Dominant husband or husDOM. Where do you start? Start with the basics. First ask yourself, "Is this something that you think would/could fit your marriage?" Are you willing to put the work in to make this happen? You will, a lot of times, have to put your pride aside, show your most vulnerable self and ask yourself on most days "how badly do I want this?"
First What is D/s & D|s-M?
D|s-M is Domination/Dominance and submission for married couples. But let's look at the full definition of Dominance and submission, D/s from Wiki,
D/s a set of behaviors, customs, and rituals involving the submission of one person to another in an erotic episode or lifestyle. In some cases, it can be intensely physical, sometimes crossing into sadomasochism. In D/s, both parties take pleasure or erotic enjoyment from either dominating or being dominated. Those who take the superior position are called dominants or Doms (male) or Dommes (female). Those who take the subordinate position are called submissives or subs (male or female). A switch is an individual who plays either role. Two switches together may negotiate and exchange roles several times in a session. A dominatrix is usually a female sex worker who dominates others for pay, money, or gifts. It is common for writers to capitalize the "D" in Dominant but leave the "s" in lowercase for the submissive. D/s is a subset of BDSM, meaning D/s is part of BDSM. (bondage, discipline, dominance, submission, sadism, masochism)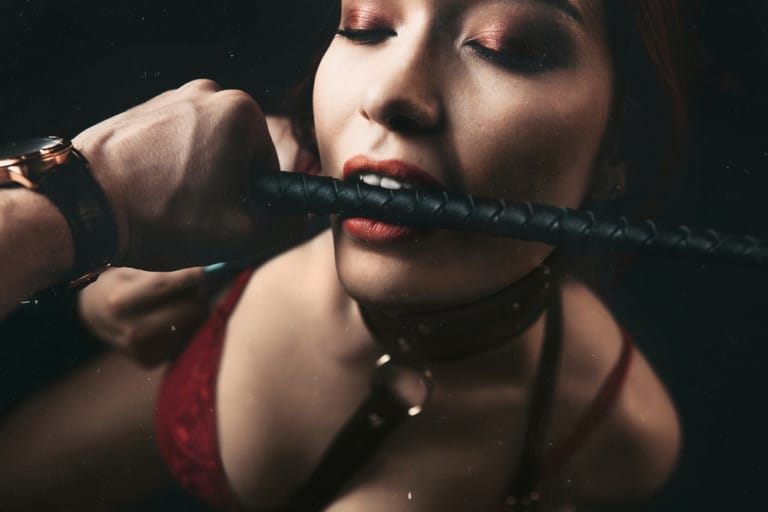 D|s-M
In a married Dominance and submission relationship, you are many times with a partner you have been with a long time. You can either be in trouble in that relationship for any reason and want to try to bring back what you once had or you have a good marriage and want it to be great. Either way, you want something MORE, something special that many couples can not or will not be able to achieve. Teamwork is the key to D|s-M. You both have to commit to learning and growing in your roles. You can not take this on yourself. If you try to do this on your own without total transparency with your husband it is much like running around in circles until you are so tired you will finally collapse. DO NOT TAKE THIS ON YOURSELF.
I have mentored thousands and almost every time a submissive came on and did not include her husband from the very beginning, they would flame out and have to start over again and hope in the process they did not leave a bad taste in their husband's mouth regarding the whole dynamic. Most of them not wanting to admit not going about this the right way had at some point decided that their husbands are at fault for not doing what they thought was right after they eventually let them in on their new ideas about TTWD. For this to work, for it to be your reality, you have to do these first steps as we describe, using the foundations as your guide TOGETHER.
Are you willing to put it in to get it back out, is the question……………
Foundations of D|s-M
In D/s-M the relationship cums first always. You DO NOT WANT TO MAKE A MESS OF, OR CAUSE DAMAGE TO YOUR RELATIONSHIP FOUNDATIONS. We have set some foundations in this method, they are many of the same for any relationship. D|s-M foundations are Honesty, Communication, Respect, Trust, and Intimacies. I also say LOVE has to still be a part of who you both are as a couple. If at any time you have lost one of these with your partner you know how hard it is to get it back. Some of you have to first repair those foundations before you can start your D|s-M.
Terminology for BDSM
Familiarize your self and get a basic understanding of the terms used in BDSM. Dominance and submission are part of BDSM. The best couple of ways to do this is to read books and google glossary of BDSM terms.
What is your role as a married submissive?
Your role is to be your Dominant husband's second in command or his co-pilot. You are submitting because of a deep need to please anything he desires. You may be more of a bedroom or sexual subMrs when you first begin, I was. I felt like I could best show my submission in the bedroom or sexually. Not being, what I use the term a "service" submissive, as I did not feel like I was very domestic. It was not what I was as a vanilla wife.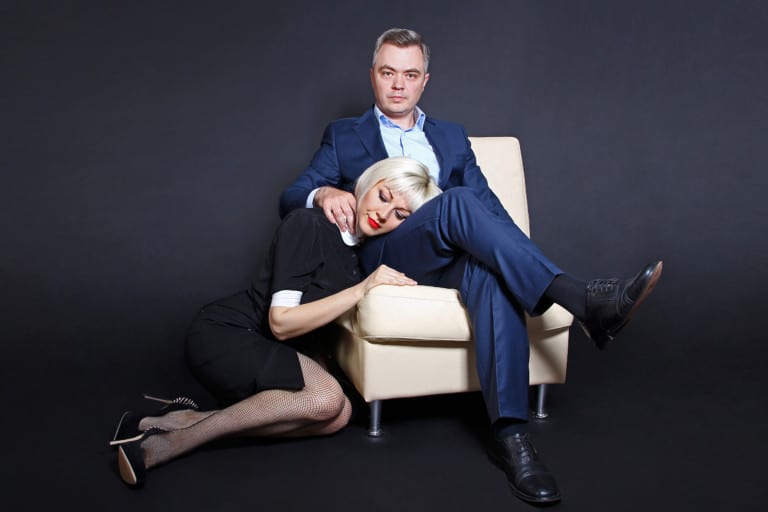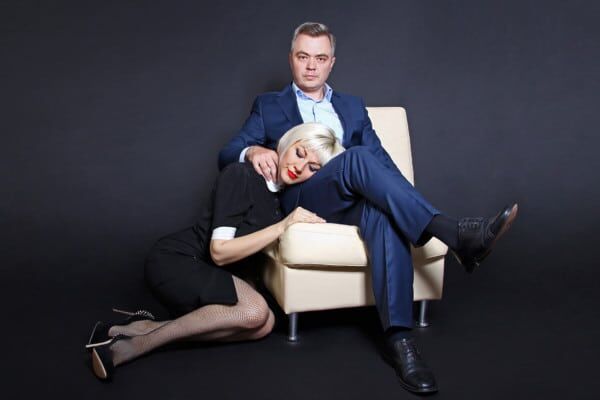 My submission has recently taken a new road, but that's a whole other post, and for now, let's stay at the 'how to begin'. You may want to keep your whole D/s-M, not just your submission, in the bedroom to begin with and let it flow out as you feel it cum naturally. If you brought the idea of this dynamic to your husband, a big part of your role is being a "tour guide" for him into D/s-M, submission, and even his Domination. This is why it's important for you to start here at the VERY beginning understanding all the basics so you can pass them on with confidence to him.
What's Your Dominant's Role?
Your husband, if new to this, maybe slow in fulfilling the role like those Master/Doms in your fictional books & movies so have patience and LOWER those expectations! Your worries should lay in how you are submitting not in his role. You have to look more at your actions and words rather than if you think he is doing exactly what he is supposed to be doing.
The thing you can do, both of you can do at first, is getting to know your roles. Do the methods that we describe, especially downtime as it is the time where your husband will start to feel his DOM. And get to know what it is he desires from you. His overall role is to be the captain. He sits with you in downtime and asks you about you, your role, your opinions so that he can take those into consideration before making those final decisions. Just getting him engaged is the key, ask him to register on www.husDOM.com at the earliest opportunity.
All in Good Time-ing…..
One last thing you have to keep in mind is your timing. Learning the timing and creating the correct timing in D/s-M is a true tool to a submissive or subMrs. Think about your husband. Does he need time to be brought into things? Does he like to hold your hand and jump as much as you do? Is he willing to study or is he more the standoff, nobody is going to tell me what to do type? So a good submissive knows her timing. This is important in the beginning to know if you will need to Purge with your husband before moving forward onto your Formal Acceptance.
Preparation
These things we can discuss in another chat or post. When you have done everything above you need to figure out how you are going to prep your husband for what you desire, D|s-M. Should you read some excerpts of your fictional book to him at bedtime at night? Slowly and deliciously slide it in and out of conversations, hint… hint… wink… wink… Or can you just sit him down and do your F.A. (Formal Acceptance) and ask and pray for the best? You know your husband and what state your current marriage is in so be HONEST with yourself and make good decisions and go for it.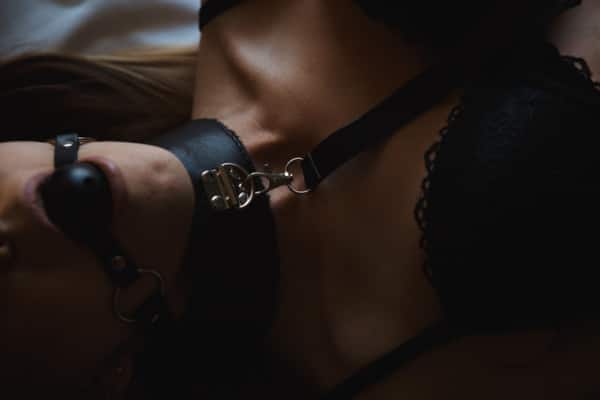 ****This is the beginning of something magical or can be the beginning of the end of a marriage……. Be warned D|s-M right of the start makes you take a deep look into what you want as an individual and as a married couple and your relationship.
Most couples pick this up when their marriages are in transition or going into the next step of life. Whether your empty nesters or just to the age where your kiddos are no longer in need of daily parenting, D|s-M may put you in a place where you can achieve something you have never before achieved in your relationship. So instead of having a mid-life crisis or a gray divorce try Domination and submission, it may be the perfect fit.
Live submissive Chats
***This post will accompany the live submissive/subMrs chat tonight. The chat covers the why and the what to D|s-M. If you want to know MORE about the HOWS to D|s-M then upgrade your membership to Premium subMrs. Next week Mr. Fox and I will be doing a "how to-Talk S.O.A.P." for premium members, see the calendar.
On subMrs.com and husDOM.com we have monthly LIVE New submissive and Dominant chats along with BDSM topic chats in our scheduled & Premium chatrooms. Please look at the calendar for the dates.
Best subMrs Wishes,
little kaninchen
Introduction to Dominance and submission for Married Couples
Introduction, Knowledge and Preparation