Submissive| D/s-M Lifestyle | The Secret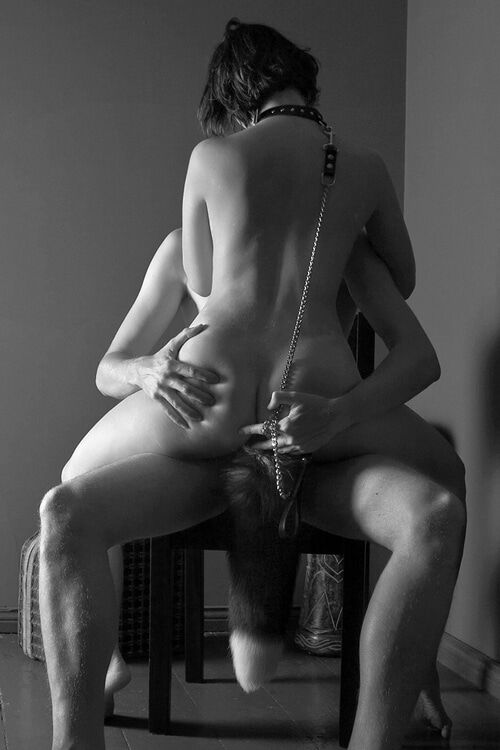 You see that couple? The couple holding hands and staring into one another's eyes.
They appear to have something between them. What is their secret?
They can't keep there hands off each other. The heat is there.. That fire deep in your belly you've forgotten… She has that. You can see it. The suggestive manner that they look at one another. You wish your husband would look at you that way.
His hand grazes her low back and dares to brush lower. Those fingers you imagine pulling at your flesh. She takes his hand as he reaches for her and pulls her into him. When was the last time you and your husband felt one another … skin on skin?
There's a magnetism between the two. His eyes stalk her body. You study his keen awareness of her every move. Her eyes hold some type of promise to him. She moves as if she's putting on a show for him. Slow and methodical, she licks her lips. You turn away before they see you stare.
That night as you slip your coat on… Where is your husband? Why is he not helping you with your coat as you saw the lovely man from earlier, helping his wife… He treated her more like his mistress… What you saw in their eyes as they were leaving… It made your insides ache….
This could be your secret, the secret between you and your husband.
This couple practices BDSM. What is BDSM?
BDSM is a variety of erotic practices including dominance and submission, role-playing, restraint, and other interpersonal dynamics.
BDSM is an acronym of B&D (Bondage & Discipline).
Bondage is the state of being bound by or subjected to some external power or control. Also, the state or practice of being physically restrained. Being tied up or chained.
Discipline as in training or conditions imposed for the improvement of physical powers or self-control. The systematic training in obedience to regulations and authority, resulting from such training or conditions, such as punishment or chastisement. A system of rules for behaviour, methods of practice or ritual.
D&S (Dominance & Submission), and S&M (Sadomasochism). Sadomasochism is defined as is the giving and/or receiving of pleasure—often sexual—from acts involving the infliction or reception of pain or humiliation. Practitioners of sadomasochism usually seek out sexual gratification from these acts, but often seek out other forms of pleasure as well. The terms sadist and masochist refer to one who either enjoys giving pain (sadist), or one who enjoys receiving pain (masochist). This is all done between two consensual adults.
Usually planned and reviewed regularly.
A form of BDSM is the practice of Domination/submission, D/s, in our case D/s~M (Married) . Dominance and submission is a set of behaviors, customs and rituals involving the submissive giving control over to the Dominate in an erotic episode or as a lifestyle. In D/s, both parties take pleasure or erotic enjoyment from either dominating or being dominated. Those who take the superior position are called dominants, doms (male) or dommes (female), while those who take the subordinate position are called submissives or subs (male or female). A switch is an individual who plays in either role. Two switches together may negotiate and exchange roles several times in play.
Now, as you're leaving and getting in your car.. You have a choice… Continue being regular "Vanilla" married couple… Go home, get in your granny P.J.'s go to sleep, like every other night with barely a peck on the cheek. Or, you can grab your husbands hand lead him to the car, get in and suggest that you look into this great thing you just read about called D/s… Kiss him deeply and let your hands wonder…. Then ask him to "Take" you home…
As you're driving down the dark road with a feeling of renewed romance… Your husband looks at you and says…. " Did you see that couple at the party?" The ones all over each other. They were heating up the whole room!
You giggle and say…. No, I wish you would have pointed them out!
❤❤LK❤❤