THE ULTIMATE MARRIAGE ACCESSORY
Here on subMrs.com you will have the option to learn:
The D|s-M method and the steps to achieve it and how to use it as a married couple.
How to become your role as a married submissive and form the mindset of a subMrs.
How to help your husDOM grow in his new role.
You will get familiar with the terms and philosophies of BDSM.
You will be inspired by other exciting sacred sexual techniques.
How to use healthy relationship steps that help you clean, repair and build on this new magical marriage accessory.
See how other submissives and couples use D|s-M.
What You're Feeling?
Why are you here & How can D|s-M help?
Lack of Intimacy: D|s-M will help you both work on intimacies, all types.
Trying Dominance and submission as a Married Couple: We've created a way married couples can successfully achieve the edge of D/s without getting cut.
Mid-Life Stage: MidLife Crisis or Empty Nest Syndrome. D|s-M helps couples find something that they can work on together, taking the relationship to new heights.
Gray Divorce: One day you woke up next to a stranger or looking at one in the mirror. You're still invested but want MORE. You may no longer know who you are. Submission will help build strength and self confidence.
MIDLIFE MARRIED & MONOGAMOUS LIFESTYLE
Married Dominance and submission satisfies two very important needs that married couples require from one another.
~A wife's craving or hunger for intimacy or closeness with her husband.
~A husband's search for that unexplained trust & respect from his wife.
Using D|s-M, the above will be found. Sating both husband and wife. W

orking together they will

find a mutual acceptance and a deep spiritual connection.
Working together you will find mutual acceptance and a deep spiritual connection with your partner. This is why D|s-M is the ultimate marriage accessory. You use the method, try it on, and see what fits you. Adding what fits you today and put away what doesn't. In D|s-M you engage in all or some BDSM activities, Bondage/Discipline, Dominance/submission, and Sadomasochism. Our method takes great care promoting safe, sane, and consensual play for the submissive's body but also the even more importantly the mind. Our method positively builds a marriage and never is used damage or weaken it. D/s-M is a unique lifestyle, as it focuses on self-awareness as well as long term sustainability. We show you and your partner how to get the erotic edge you're craving without getting cut. Our method is built on the best relationship foundations, Trust, Respect, Honesty, Communication, and Intimacy. To achieve this dynamic LOVE still needs to be in your heart for your spouse. D|s-M is for all ages! Once only for young now anyone can use it as a lifestyle.
On subMrs™ you will learn the art of Married Dominance and submission, D|s-M. The How-to's and Why's will all be answered. You will learn HOW to be and become a married submissive, within a positive, professional & monogamous atmosphere. Submission is not viewed as a week person's role, as a matter of fact, the exact opposite, it takes a STRONG person to submit, follow, and be their Dominant's second in command. We also have an Exclusive Premium Community for our members. All of our members have also decided to invest in their dynamic so you will not run into internet trolls. Our membership on subMrs is all submissives, no Dominants are allowed. Your privacy and safety are our biggest concerns, as we have many professionals and public figures as members. We have a Dominants community designed just for the husDOMs or Dominant partners, husDOM™. If you have very discerning tastes you have cum to the right place!
MARRIED DOMINANCE & SUBMISSION IS FOR ALL AGES
Learn and become partners in intimacy. The intimacy we all want is EMOTIONAL INTIMACY, the "CAKE". Many times intimacy is thought of as only the sexual type. Sex that's the easy part, the "SPRINKLES". D|s-M helps you achieve both intimacies. How we both get to it is and will remain different until the end of time. D|s-M will help you make CAKE together.
PARTNERS IN DISCOVERING EROTIC INTIMACY
Why we founded and continue building our method of D|s-M is because we want to keep midlife couples from "gray divorce". Gray divorce is a term used for married couples that Divorce after their children have grown. Instead we want to introduce those couples to our method and show them a way to have, what we call a "Grey Lifestyle". I invented the term after reading the Fifty Shades of Grey Trilogy. Mr. Fox and I have experienced many of the issues commonly had by other couples that find their way our sites. Things like Empty Nest, Life Stage Fright, Marriage Auto-Pilot or Waking up one day next to a stranger. All of these issues lead the way to lost passion and intimacy, maybe even loss of marriage. We are living longer so the term "Midlife" is expanding to approximately 38-68 yrs. Many of us have spent 20+ years together building a good relationship only to have it thrown out like last weeks garbage. Not many fight for what they have built anymore. We want every couple to take stock in the value of what they have in their marriages. Bringing awareness to what they had before they throw it out. At one point you had a good marriage, could you get it back with a little help or even make it better then it ever has been? Now that Dominance and submission has gone main stream in such movies as "Fifty Shades of Grey", enjoying sex and its many different techniques have become less taboo. We took the scary, dark & dangerous BDSM techniques, once only for singles and shined a light on them made them into something magical and wonderful that a married couple could enjoy and grow in.
How are we are different than other sites?"
Our Method, we have created a proven method for you and your spouse regarding how to begin your journey into Dominance and submission, a road map of sorts to build on and grow with. It's NOT the only way but it's a repeatedly proven way to achieve a successful and sustainable D/s dynamic. Who better to learn from than the pioneers of Married Dominance and submission? We are a happily married, 30+ year, couple that has been practicing Domination and submission since early 2012. When we first started there was nothing out in the cyberverse for a monogamous & happily married couple. We steadily lived the dynamic and learned from all our ebbs and flows. We both wrote the wisdom we gained down and shared it with other couples. Being interested in the psychology and energy of D/s, we both attended life coaching classes and I now am certified energy and life coach. I use my knowledge to help mentor-coach the submissive members here.
We have a large and thriving D|s-M communities, (Living D|s-M) with Live video and chatrooms. Our communities are separated into two separate websites, one for subMrs' and others for husDOM's. We promote monogamy therefore it keeps dynamics clean and safe for the couples to feel safe in their dynamic. We believe in the pay it forward motto. We have helped thousands and in turn, we ask our community members to stay diligent in their growth in order to help new members gain their footing and perspective by sharing their own personal experiences. Our site's chat environment stays positive and professional. This fosters a team like an attitude and family atmosphere.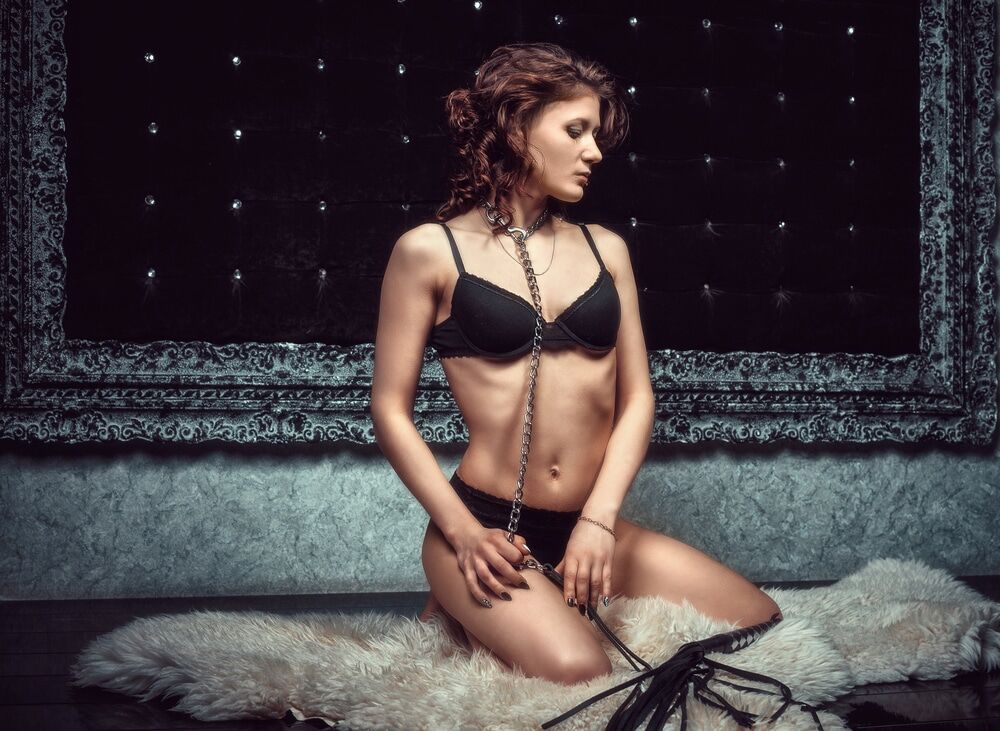 How does the membership benefit you?
I think many women are just as I was, unhappy not only with the state of the marriage at a certain stage life, but also unhappy inside. You may be unhappy with yourself. Wondering where your life is going and needing something more. D|s-M will help you work on your mind, (emotions & perspectives), your body, D|s-M will make you want to work on your physical appearance. Being a better version of who you already are. In essence this can help you be a better you which spills over into every aspect of your life, home, work family.
You want more out of your life, you don't want to spend the second half of the ONE life you get with someone that doesn't totally love or even like you. You want your soul-mate back! You want more out of your marriage than say your parents have/had. You deserve to be loved, respected and trusted. But, I had to look deep inside and figure out what would work for us and what exactly that would look like. How bad did I want it? I had to let my walls down and let go of my ego and find a way to make it work. again! Be vulnerable, forgive and gain new perspective. That is the benefit you get here. You learn so much about yourself. You become self aware and how your energy affects your partner and your marriage. You put it in you get it out. You will both have a lot of fun if you both commit to your roles. The power struggles go away. A balance is restored. You once again become partners, partners in the sexiest crimes. Who else would you want to do all these fun and risque things with except your very own Dominant.
Let's not forget to mention the camaraderie that is gained with other subMrs and husDOMS as you come along in your journey. It is sooo awesome to share in the live chatrooms the feelings you have when you first find your submission bubbling out. You will find other couples that are just like you. You may even find a new best friend in your journey into D|s-M. We have reunions and events where we give you immersive excursions, workshops and demonstrations that will blow your mind.
A TRUE IMMERSIVE EXPERIENCE
All those experiences you have read and watched in the movies, those experiences can be yours. The sexy dinner parties, travel and immersive excursions are all a part of our communities.
D|s-M
Dominance and submission dynamic for married couples.

If you have read this far down the page, what are you waiting for?
Begin the chase, venture down the Rabbit Hole and step through the looking glass….
You clearly have a strong desire to take your marriage to new and exciting heights. You now have found the best resource and community.
Every time you move tomorrow, I want you to be reminded that I've been here. Only me, you are mine. ~ Christian Grey

How do you make everyone envious, a successful relationship and a sexy marriage! ~ Little Kaninchen