Doggy Style | How to use it in Dominance and Submission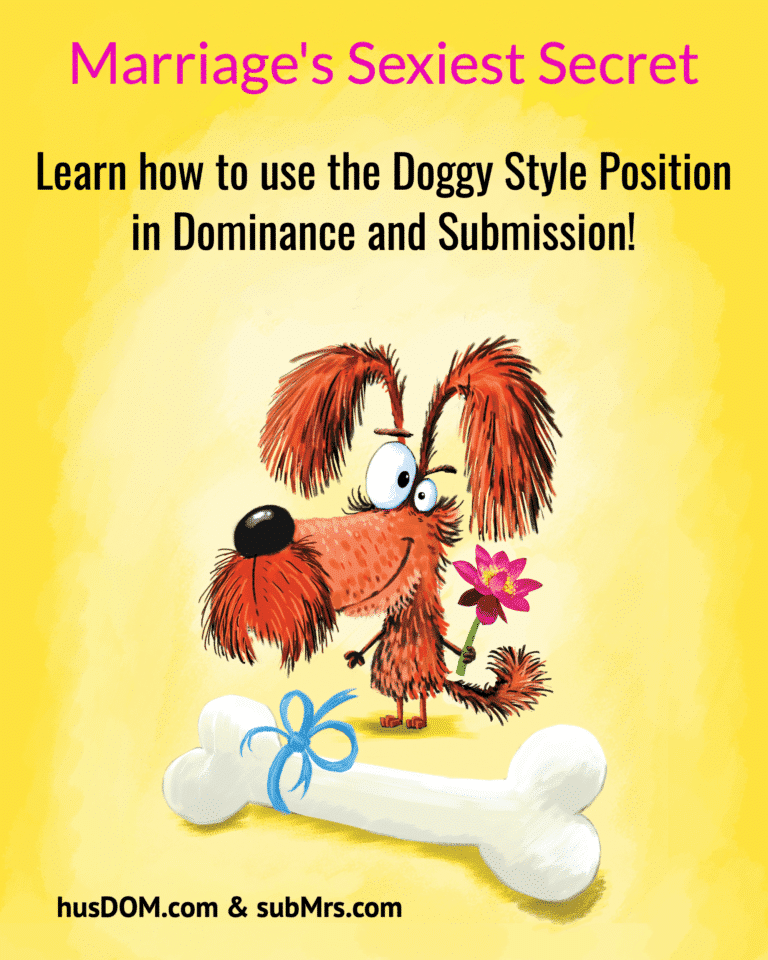 Doggy Style, the infamous sexual position. This position's posture works perfectly in a Dominance and Submission scene or session. In this article I will share how to use different variations of doggy style in Dominance and Submission.
The doggy style position has been crowned to be most couples favorite, not only by vanilla couples but also by Dominance and Submission couples. The name "doggy style" originally came from the animal world, from animals humping. The doggy style's posture is where one partner, a subservient role, usually the submissive or the bottom gets on hands and knees, facing away from the partner playing the Dominant role or (husDOM). The Top or Dominant partner is on their knees behind the subMrs or submissive ready to enter them from behind.
Dominants and submissives should communicate clearly during these scenes for many obvious reason. But what takes these scenes to higher heights is communicating as with one another as a Dominant and a submissive. The Dominant should be demanding and hold his subMrs to her role. The submissive should be prepared to be fully submissive to be her role, completely, speak as one, act like one and move like one. Both the Dominant and the submissive should use their 5 senses while talking to one another, talking as Dom and sub, talking dirty to one another.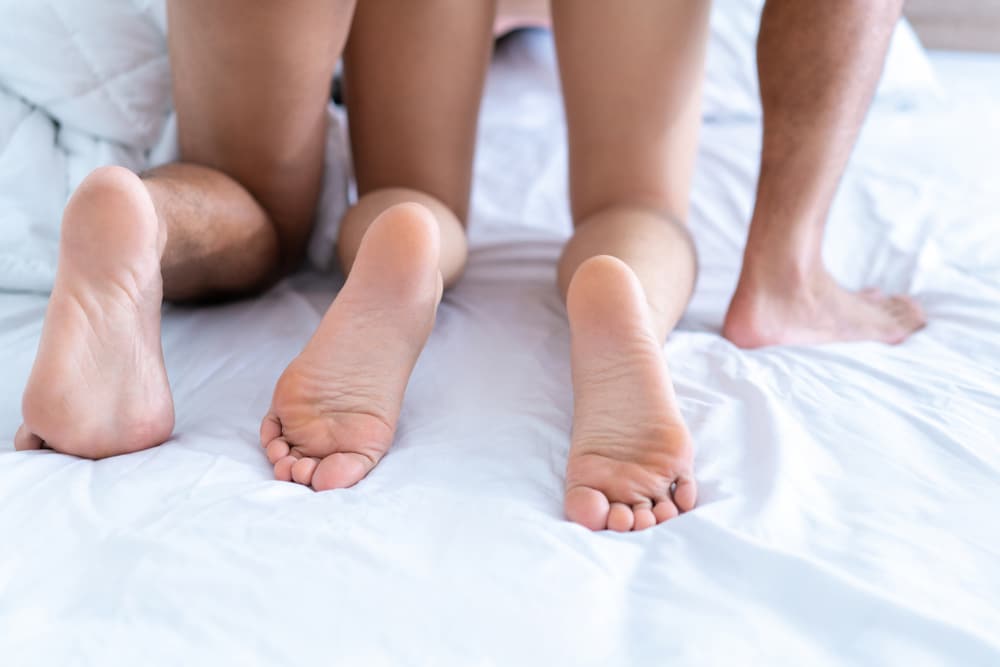 The Dominant Role
The Dom's role is dominating his partners mind, body and soul (spirit). The husDOM takes control of the scene or play. In the doggy style sex position the Dom most times sets the pace and depth of the penetration or instructs the submissive partner of pace and or depth that they are wanting. This position has many variations where small movements of the arms or legs change the sensations for both partners. Not only using harsh verbal commands turns on the sub but the actual movement made of her hands and legs by her Dom, while him verbalizing where it feels the best and how good it is for him.
The husDOM may want to work on how he moves inside of his partner. They may want to try short, quick strokes, tapping on or around the G-Spot area, finding that perfect place to hit or almost hit. Then slow, long and deep strokes working his sub into a frenzy. Great way to train and edge a subMrs!
The Dom knows he can add a toy to play but DON'T FORGET the best toy during doggy just may be the Dom's digits Using the the thumb in the anus is highly recommended.
Subservient Role
The subservient partner knows that she is not in control of the scene or the intercourse that is going to happen but she knows she can make herself more knowledgeable about her body and prepare it, sharpen it and make it a better tool for her Dominate's use. Prepare your skin, nipples and vagina the way you know your Sir like's it best. Explore in Downtime ways to prep your body as to please him. The obvious things are shaving, moisturizing skin and lubing anus and vagina. Some subMrs also do anal douching.
Knowing if you don't have a lot of foreplay time, your husDOM may wish for you to use a wand on your nipples and vagina, swelling the tissues for him, he may even want you to get past the over sensitive first orgasm so he can work you harder faster and further. He may want you to install an anal plug or put on nipple clamps before the scene and doggy position.
Mare's Trick
A subservient will eventually learn to uses her vaginal muscles. She can learn to wink for her Sir, wink her vagina for him and then master the art of pompoir (India), to squeeze her lover while he is inside her, literally milking each sensual moment, also known as known as The Kamasutra Mare's Trick". In Arabic word is "Kabbazah," and in the Far East it is known as the "Singapore Kiss."
"When, like a mare cruelly gripping
a stallion, your lover
traps and milks your penis with her vagina,
it is "Vadavaka" (the Mare's Trick),
which can only be perfected with long practice."
Doggy in BDSM
Doggy Style is a perfect sexual position for Dominance and Submission because it has a Dominant role and a subservient role. The Doggy Style position is a great play and scene posture for Married Dominance and submission. This position allows for a Dominant to truly take full control over his submissive. The subMrs can arch her back during doggy style, controlling how far the man can penetrate then learn to use her kegel muscles to help with the overall stimulation they both feel. Stretching before doing the Doggy is a great idea for both positions. You have the option to challenge yourself and your Sir in this position with all the variations. The position can be used with BDSM and sex rope, toys, cuffs, most leather accessories.
Doggy Pros
Versatility of the actual position. This posture allows for great clitoral contact, reach around or the use of a wand or other toys. The bottom can pleasure themselves while their partner, (DOM) can use their hands stimulating the nipples or using toys/tools on other parts of the body. Also, a husDOM can easily tie his subMrs down in this position.
Deep vaginal penetration (G-spot). Could also be a CON… for you "shallow" subMrs!
Easing Anal entry for toys and penis. Variations of Doggy really lean themselves to anal sex. Great Anal Training pose!
Great View for the husDOM! Set up a mirror so you can share the view!
Double penetration.
Dom has many places he can hold onto his submissive, shoulders, hips, legs and waist.
Control! This could be a CON for some vanilla women, but we are a submissive site hence, you're subservient and your Sir will have full control, he sets the pace, the depth and speed. Lack of control gets us OFF !!!
In D|s-M you can add a lot of "Doggy" to the mix, collar, leash, food and water bowls and even furry outfits! LET YOUR IMAGINATION GO! The subMrs & husDOM can full role-play animals. You can be his "BITCH in HEAT".. He can be that city dog out for an all night hump…. Good Doggy!! Watch out some dogs BITE!
The extra "tap". Most women love the feeling of the man's testicles slapping at her, giving her the extra tap during sex.
Ideal sex position for Dominant's with small penis'. You get deeper penetration with this position.
Doggy Cons
Lower intimacy, lack of seeing your partners face. (which fuck faces are usually not that great anyways….) D|s-M couples are equipped with ways around the lack of communication and intimacy.
Sometime's this position seems to be done in too quick of a manner. Dominant's become the animal. With it being quick sex, Sir's don't seem to have a lot of endurance. Over too QUICK!
Not ideal posture for the larger penis, as you go deeper in in doggy. Ouch… But, I don't want to hear anyone complain that their Sir has too big of a penis as we have other positions for you …. lucky ladies, LOL!
Doggy Variations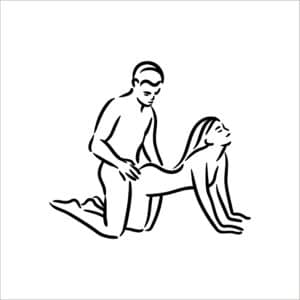 There are soooo many great variations of the Doggy Style Position. Every Doggy style position will have the submissive partner positioned giving or being subservient to the other partner . They are the receiver of the penetration. The Dominant position will be the giver. In most variations the placement of the arms and legs are what changes. Please read the position descriptions well as the images on some Doggies are not exact as described. New images cumming soon.
The Original Doggy;
The subservient is on all fours on the bed and the Dominant is on their knees. his knees are inside of the subs. The Dom grabs his partner's hips, thrusting.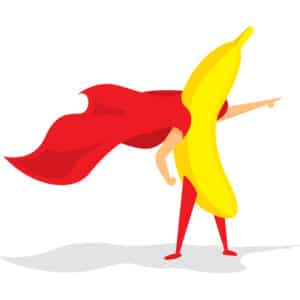 Superman Doggy; (Kinda like fries, it is a welcumed side to any doggy.)
The Dominant partner ejaculates on your back BEFORE you start humping. The cum adheres making a flat suction, affixing it like Superman's cape. There is the challenge of making sure that you do NOT slip apart. (Option for fun-ishments!)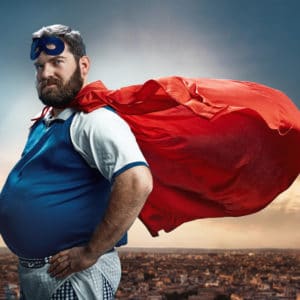 Superhero Doggy;
A superhero is a character that possesses abilities beyond those of ordinary people, who typically uses their powers to help the world become a better place, or is dedicated to protecting the public, and fighting crime. Your Dom is your superhero, right?
It's normal doggy-style sex, only instead of the Dominant partner holding on to their subs hips for support, they put their hands on their own hips, Posing like only a superhero would, giving themselves a high-five like we saw Jason Stackhouse do on HBO's True Blood.
Submissive Tool Doggy;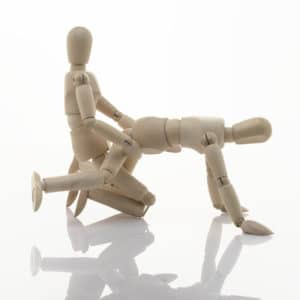 The submissive is on her belly, bending her arms forward, she also bends her legs at the knees and opens them by sides inviting her male partner. The man sits down on his knees, adjusts knees as needed in front of her buttocks, he raises her legs and pulls her to him lying her ass on his thighs and to her legs embrace his back. The Dom penetrates the sub from bottom, he can caress her buttocks, squeeze them, moving his sub in the speed matching his desire. He essentially is using her as his submissive tool.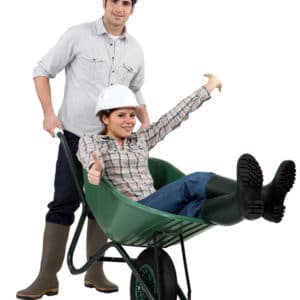 Wheel Barrel Doggy;
The sub lies face down on her/his belly with face down, putting out arms flat and opening her legs. The Dom stands on knees between her legs and having opened his thighs her legs become bended and pressed to her legs and buttocks. The Dom then picks up the sub by her thighs, exercising his arms, moving his sub in what direction and using the speed he wants.
Slave Doggy;
The submissive will position themself into a runner's stretch with one knee up in the front and the other leg straight behind you, then bring your forehead to the ground or bed. Your partner will straddle the one leg behind you while in this position.
Leap Frog Doggy; ( Click and slide images)
In this position both partners need to become their frogs, one Dominant and the other submissive. The Dominant partner will stands behind sub, sub stays on feet, bending over onto palms, knees slightly bent. Sub pulls feet in a little closer (about a shoulder width apart), positioning herself, knees touching your elbows. Doms hand are on subs buttocks. When the Dom thrusts, the sub moves with the position, bending, letting her elbows bend as well, as if the sub will leap like a frog. The Dom sets the pace in this position.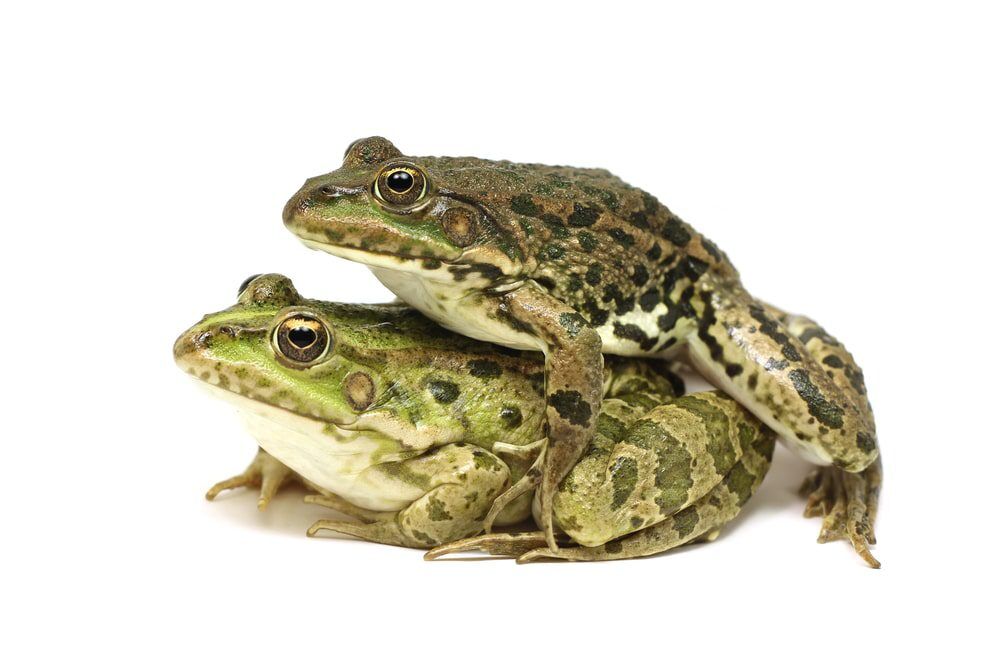 Aggressive Downward Doggy;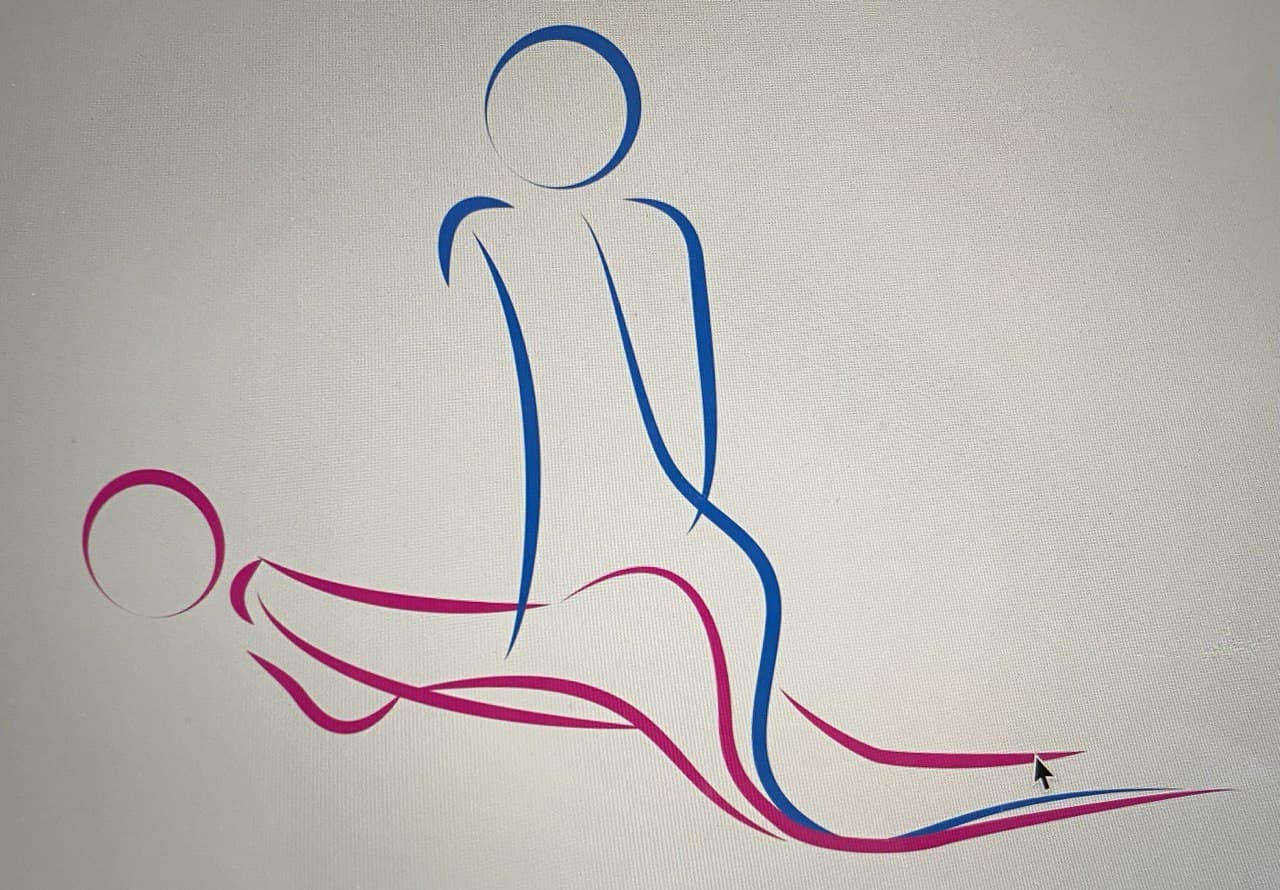 This is NOT your yoga pose! An ideal position for role-playing. This position has a little more bite and ruff-ness. This Position begins in the original doggy style, but no elbows, lay down your arms by your sides. The Dom can simulate a police officer or a criminal. The sub kneels down and lies face down, one hand is along the body, the second one is behind the back, legs are driven apart. The Dominant partner kneels between the subs legs. The Dom takes one hand or (forearm) puts on back of subs neck, with the second one he takes her wrist of the bent arm, turning it up behind the sub or victim's back. ( sub pony works well with this position.)
Cuffed Doggy; (BDSM Option)
Like it a tittle tougher? Start with the Downward Dog position but your Sir will bind (arm binder), cuff, or tape your hands behind you.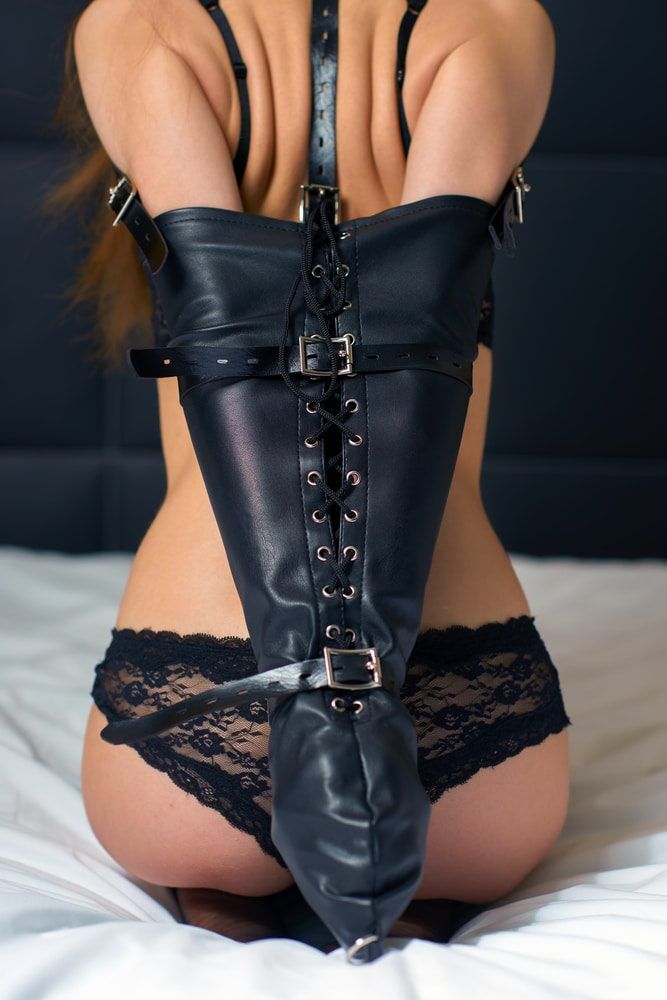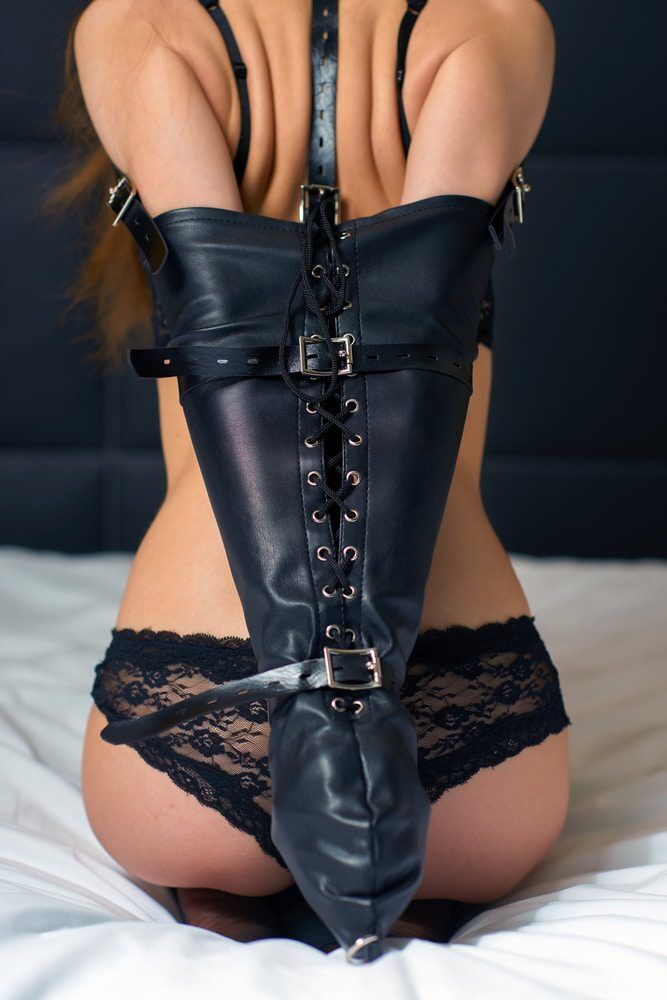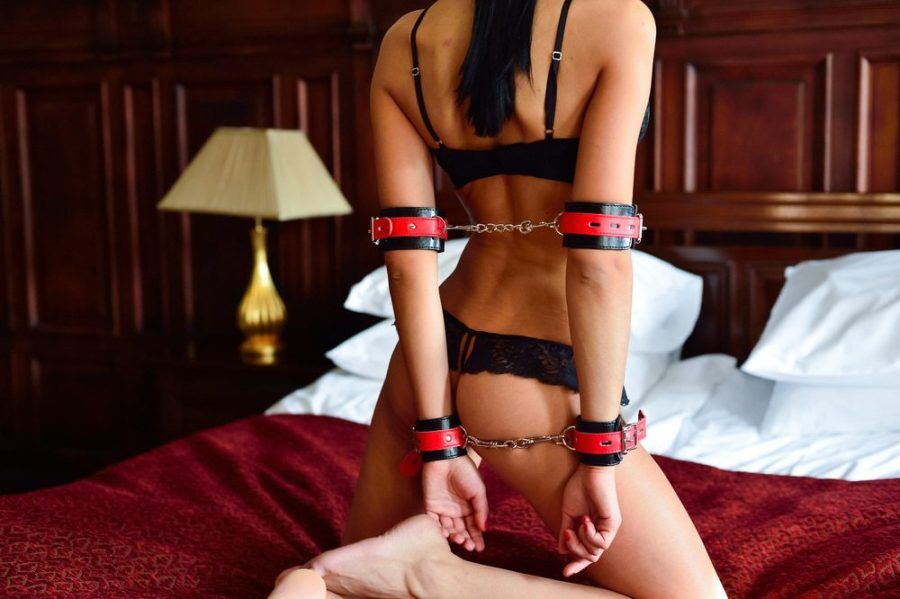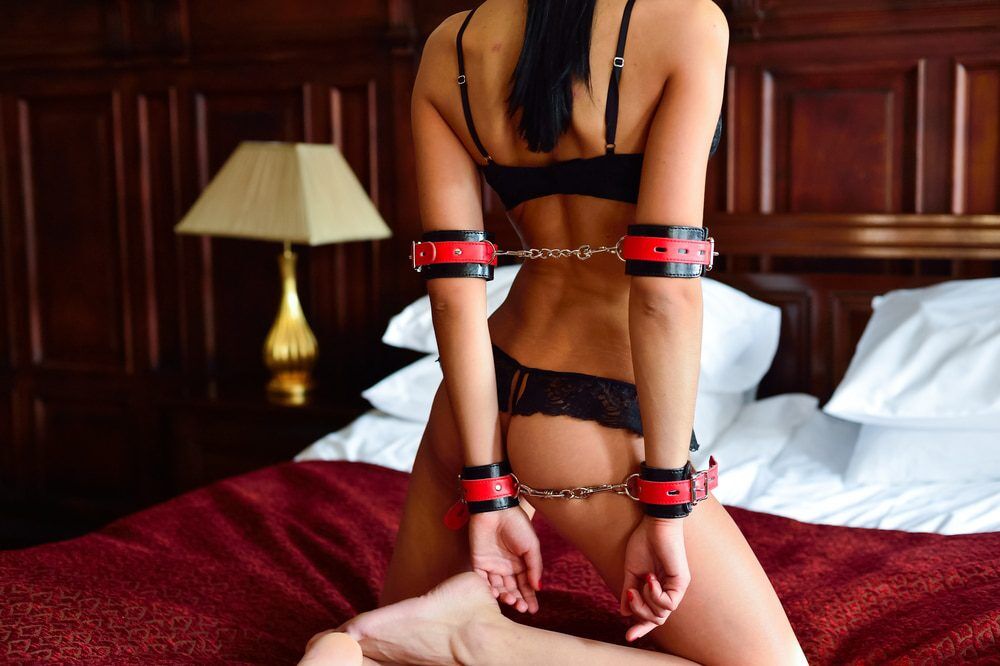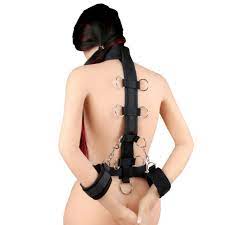 Hog Doggy; (hog-tie) *Advanced Position (Image cumming soon)
The subservient lies on her stomach on a pillow, pulling hands back behind her, grabbing ahold of her ankles. Legs are spread wide apart, taking a position of a box, head is raised or can be sub-ported. The male partner kneels between her lady's legs, leaning forward slightly, takes her buttocks with his hands pulls the sub apart and thrusts into her.
Squatting Doggy;
The submissive partner squats, on her tiptoes and bending the knees (like a frog) to lower herself onto her Doms penis. Making sure to use her palms for balance. The Dom is also on toes legs open squatting but using his hands leaning back for stability. The sub uses her thighs, bouncing up and down. She must keep her own balance. Her Dom gives her orders on how he wants the pace and depth. He is there to watch the show and NOT assist other than verbally direct.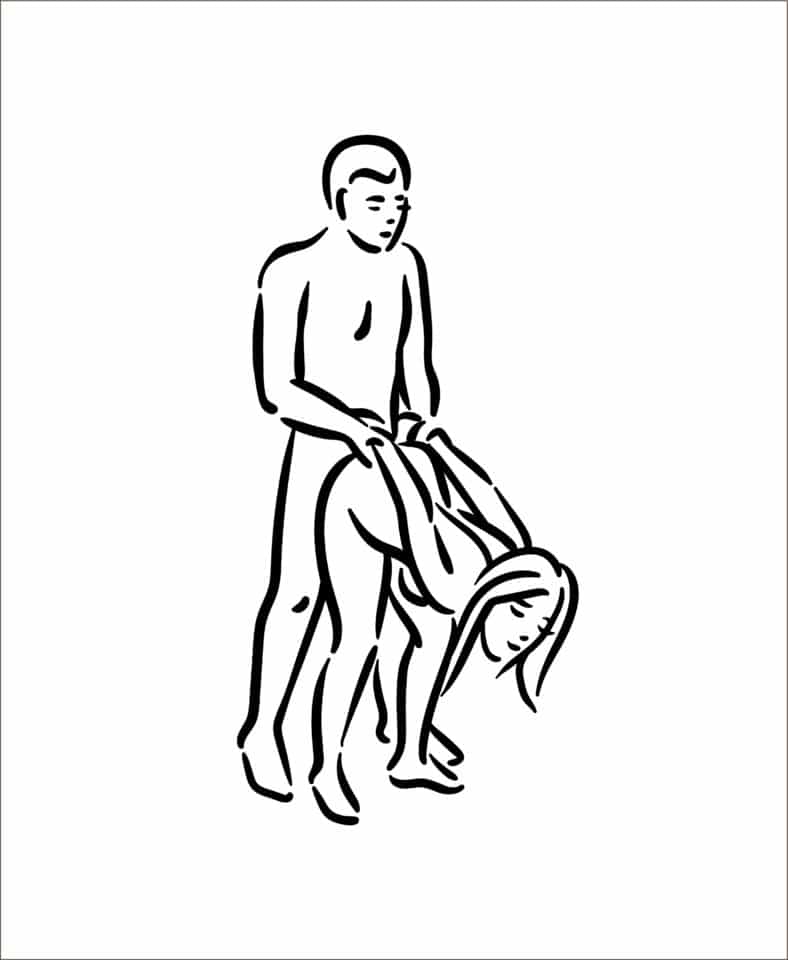 Prison Guard Doggy
The Dominant partner stands with feet at shoulders width. The submissive partner stands back to him, legs are slightly apart and bent in knees, the body is bent forward, hands are pulled behind the back. The Dom takes the subs wrists in one hand, slightly pulling subs arms back, stretching them behind you and then the DOM taking his other hand and pushing down on your shoulder blades while penetrating his sub. Hopefully, your cell mate "Pat" is not using this on you later!!
Gorilla doggy; (Slide Image)
Sub on all fours. But instead of the subs resting on hands, they come down to elbows, using forearms for support, elongating their body. The Dominant partner crouches over the sub, becuming the gorilla. The Dom's feet are next to her knees, his arms are straight, palms are doubled in fists and are located on the floor on both sides of the subservient partner, the main support is on his hands as he penetrates his partner from behind.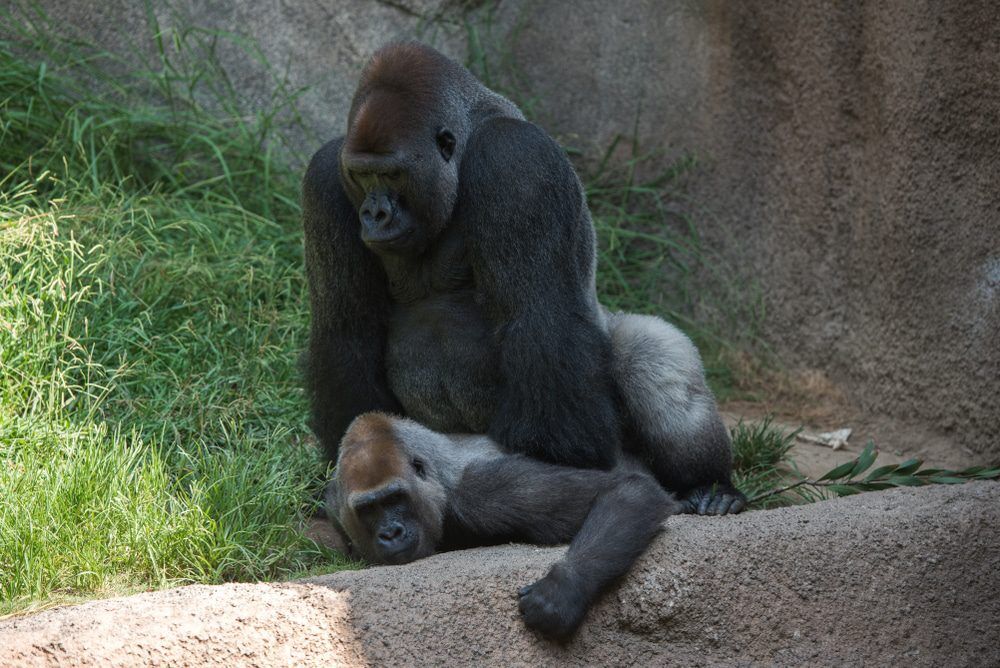 Sofa Doggy;
The sub lies on her belly over a rolled arm/armrest of a sofa or chair. Dominant stands behind her. The sub lifts their legs to putting them between their Doms thighs. With his hands, he takes her feet and spreads them apart. In this position, the Dom's back is to be straight the entire time and his legs should stay shoulder width apart.
Doggy on the Edge;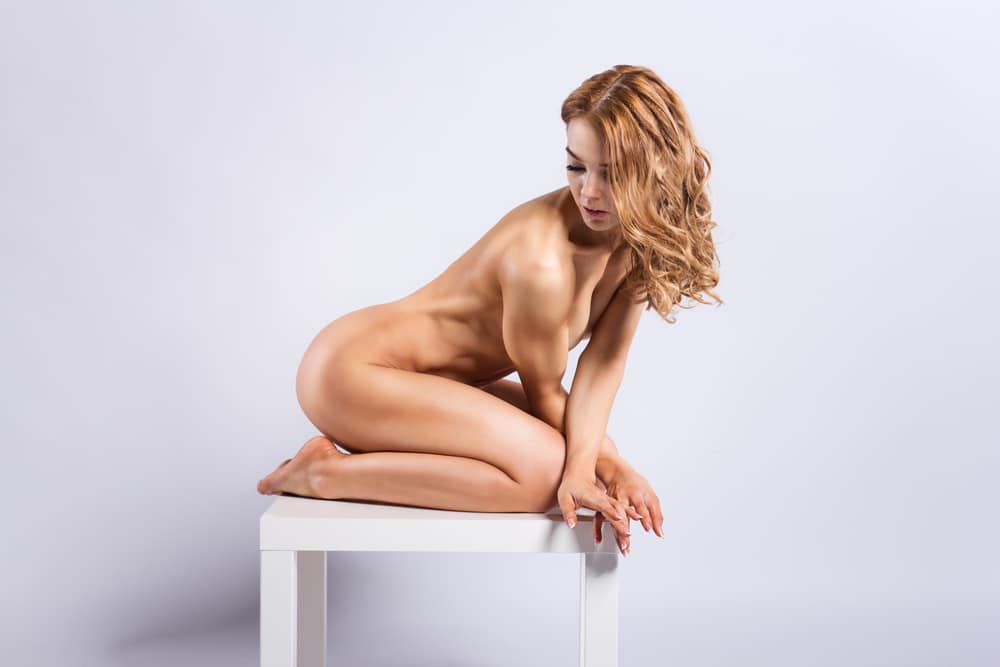 The sub climbs onto the bed/table and kneels on its edge. She bends her upper body forward and supports herself by the palms of outstretched arms. The Dom's knees rest on the bed aside his partner's legs or up against, depending in height of bed/table. The Dominant holds the woman by the waist.
Anal Admiral Doggy; (Image cumming)
Your Dom is a soldier. Always winnings where he fucks. This is a great position for anal play and sex. The sub gets down on into knee to elbow position, using her forearms for balance. (almost in a ball) and head down. The Dom/Admiral stands up in position, adjusting his knee bend, squatting adjustment for height. The subs body is located between her Doms legs, spread wide apart. The Dom will slightly bend legs at the knees, leans forward, crouches and enters his sub from above. His hands rest on his subs lower back for balance, claiming his WIN!
Pony Style Doggie; (BDSM Toys Option )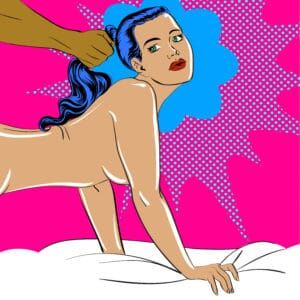 This position is done on hands and knees like the original doggy. The sub though wears her hair in a "pony tail" to be pulled on or held in position by her Dominant. One of the Dom's arms is straight, he puts it on palm and leans on it. With the second hand, he takes her by the hair to set the speed of penetration and the depth of it. The BDSM option here is the sub can also wear an anal pony tail plug or an anal hook that can be attached to her hair, pony tail by rope. A collar and leash may also be used. For ultimate pony play, get out her bit and blinkers and bridal! Whiney!!!!
Over a Barrel Doggy;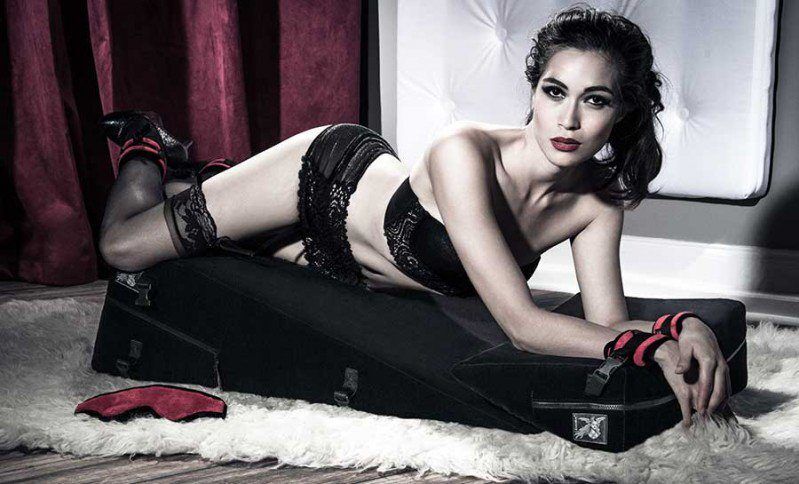 The sub lies face down on a sex wedge, pillows, something that brings her ass high in the air. The sub's legs and arms are driven apart as the Dominant partner kneels between his subs legs. His legs are comfortably apart and feet are together. The Dom sets the pace and depth while the submissive partner can increase the friction and tightness by squeezing her legs together. If the sub wants harder penetration, then she can push back onto the Dom's penis on each stroke or ask to put her legs on the inside of her Doms. ( Make sure to get the water proof cover for all your sex pillows or wedges! )
Feline Doggy;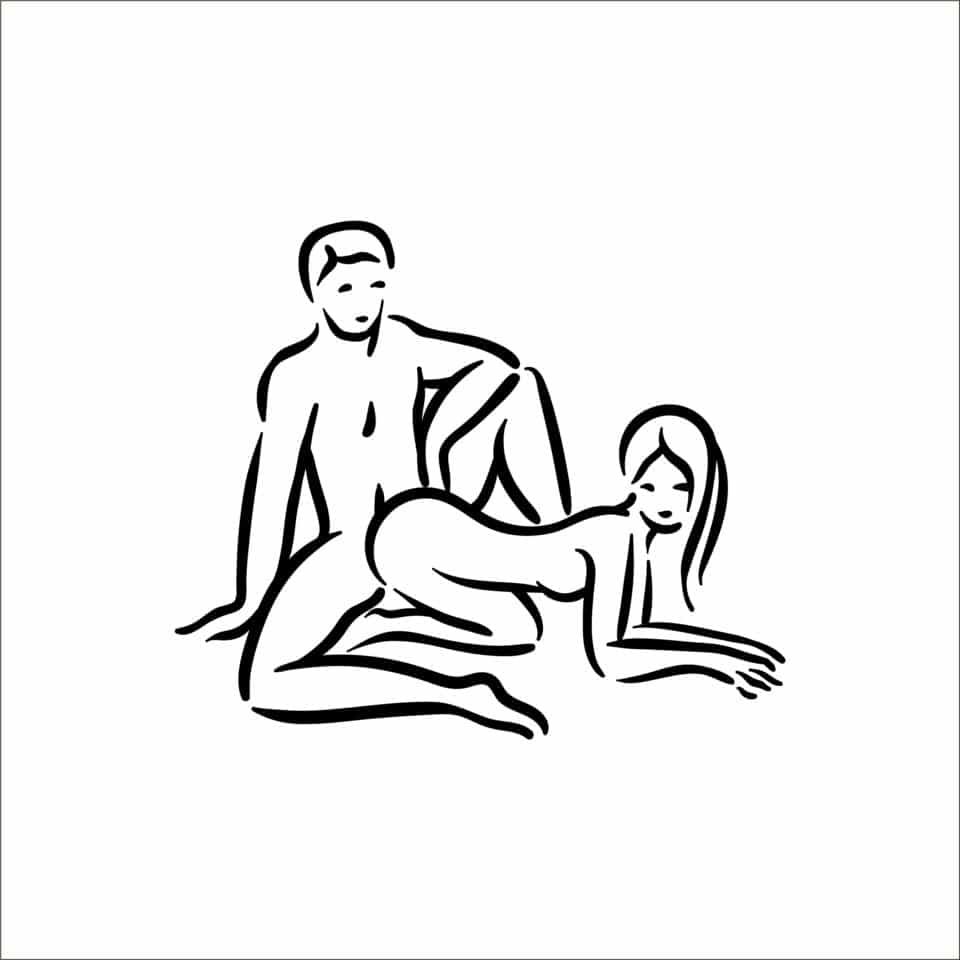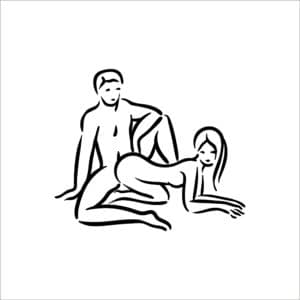 The Dom sits down wide open legs, resting one elbow on knee. Using one hand behind him for balance. The sub is on all fours and backs up to Dom's penis. The submissive partner's body and head is slightly turned, on elbows, using her forearms for balance. The Dom can reach and pet her back and pussy and she may even Purrr for her Sir. MEOW!
Turtle Doggy; (Great for Superman.) (Image cumming)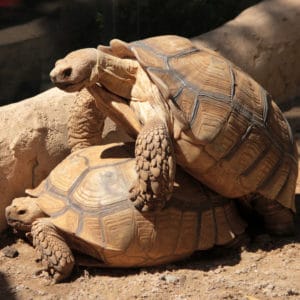 The sub sits kneels, cuddles tightly her knees to her breast, she lowers her head and stretches her arms forward. The Dominant is on knees, with his thighs opened behind her, he overhangs the female partner leaning on his arms, that are placed on both sides from her. The sub is not take active part in this position, she surrenders her body to her Dom. She takes her pleasure in knowing his.
Doggy with a View; ( Window suction cup's and cuffs or collar and leash can be added.)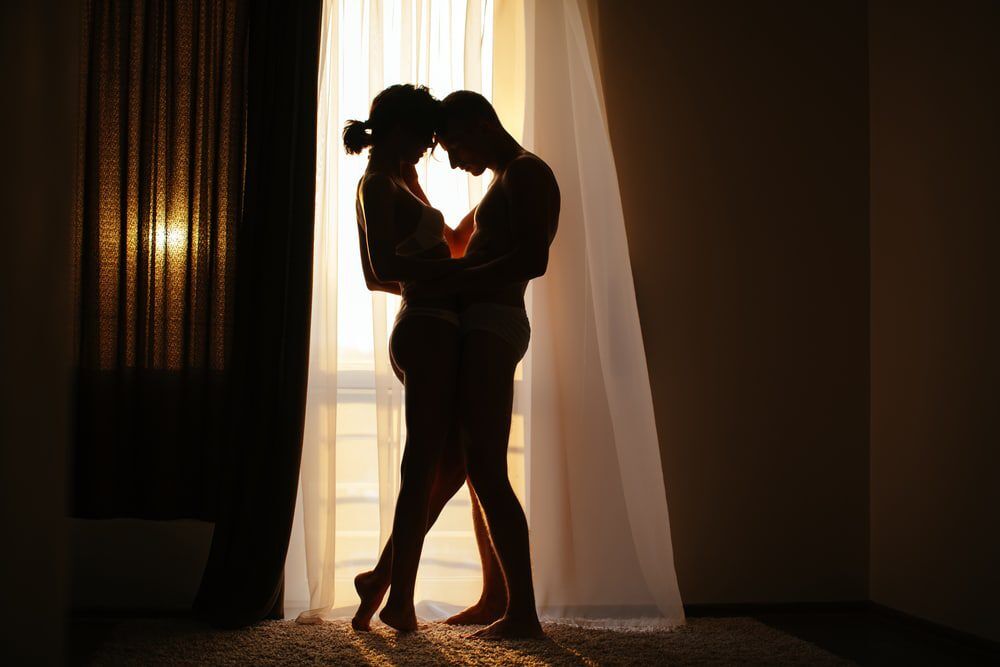 This doggy position is where a sub and Dom both stand in front of a window, a large window with a view. The Dom behind the sub, he bends her over and enters her while taking in the view.
Lazy Doggy; (Image Coming…)
The Dominant partner sits on a sofa, up to the edge, with legs spread. The sub backs up to sofa leveraging her feet on the front of sofa base. The sub backs onto the Dom's penis. The Dom instructs the sub on the pace and penetration. She wants to please and be his object.
Lil' Doggy;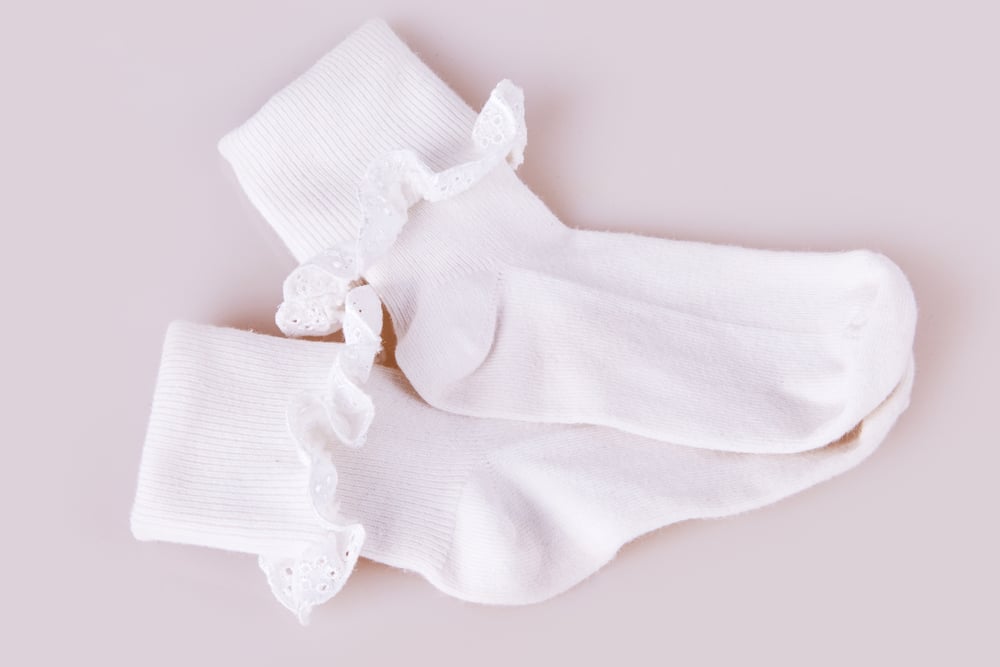 This Doggy variation is the original doggy position except the subservient is dressed as a lil' or princess. The sub has on frilly panties and socks, a short lil dress, a collar and maybe some body sparkle! The lil may want to cross her feet at the ankles, like a good lil girl, while her Dom take's care of her need.
Sneaky Bitch Doggy; (Image cumming soon.)
The position is original doggy, except the submissive partner is sneaking her hand up and getting into the action. The Dominant may want "his sneaky bitch" to do things to herself with her fingers or a toy as he penetrates her from behind. Great Wand position or dildo while the Dom takes his "sneaky bitch" anally. As Britney would say, "Work Bitch!"
DOGGY JOKE;
OK, a quickie, before I go….
How does the subMrs like her sex in the Dog Days of Summer? …… Ruff !… Ruff !!!….
Community Membership
If you still want to know more, …. Sign up for an Elite Membership on subMrs.com and for your Dominant husbands, husDOM.com! We offer a classy married & MONOGAMOUS, Married Dominance and Submission Communities. You can learn our method, D|s-M and all about BDSM & Dominance and Submission. In the communities you can make friends, talking with others even become part of the community team! Find your tribe!
7/21
Pd Images