Cock Worship | Giving and Receiving Oral Sex from Your Dominant Partner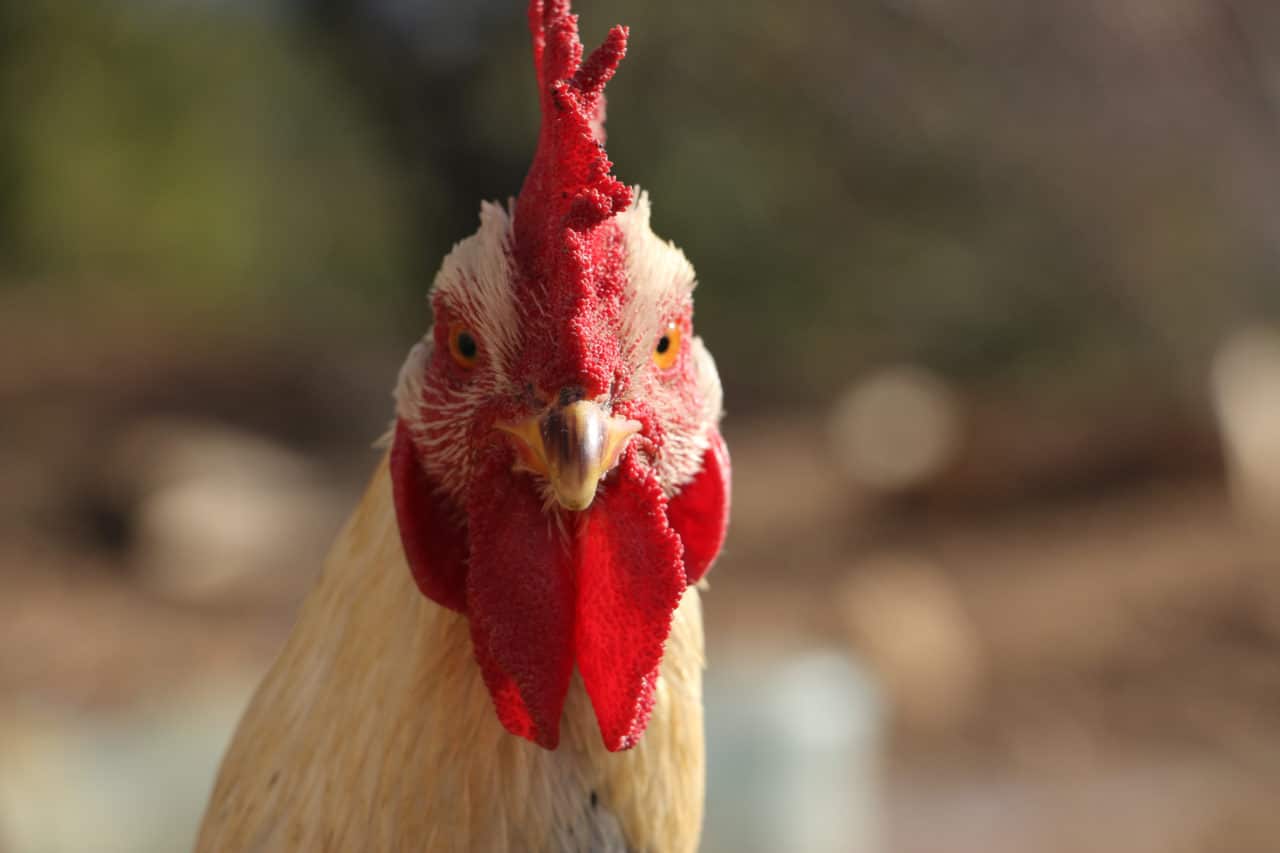 Cock Worship
First what is Cock Worship? Cock worship is just one of the areas focused on in "body worshipping", this is where a person physically reveres a part of another person's body, and is usually done as a submissive act in BDSM. The main areas of body worship are the penis, vagina, breasts, buttocks, or muscles. Cock worship can encompass many different acts of attention, stimulation and adoration of the penis. The idea of cock worship is to give your partner pleasure and empowerment to them and their penis. The acts usually includes touching, stroking, licking, fellatio, use of sex toys or tools.
Cock Worship in Dominance and submission
How do you still pleasure him and still give him the control as a Dominant husband?
To some, the cock worshipper could be considered a dominant because of they have control of the scene. However, it would be most unusual for a cock worshipper to exert power harshly, humiliate or even degrade the receiver as they are worshipping the penis. In Married Dominance and submission, you are equals that decide for one partner to take the lead and the other to follow. Remembering you both have your roles and are most successful in worship if you learn and grow in that role.
Personally, Mr Fox has always been the type to let me start orally pleasuring him, but he'd soon took all control and end up working my mouth for his pleasure, commonly known as "face-fucking". I actually preferred it because I felt like I couldn't bring him to climax without a lot of time and neck stress. However selfish, I am sure I'm not alone. I decided if he could work my mouth the way he needed, I felt like I was giving him what he most desired, control.
Different Goal and Mindset
In Married Dominance and submission cock worship takes on a different goal and mindset for that goal. Most Sirs, as vanilla husbands, enjoyed oral sex or "blow-jobs". Now as your husband becomes a husDOM, if he hasn't already been this type already, will want control, Dominant control. He doesn't like to give you the control over his body in total. A husDOM wants control over yours. Your Sir wants to make you work for it, tie you down, open your mouth and watch you struggle to do as you're told. In this scenario, the subMrs might be bound and then forced to engage with the penis however her husDOM seems fit. Take the time to make sure to cover your safe-word before such a scene as well as any important details, then after debrief what worked and what didn't.
How do you give a husDOM ultimate pleasure in all things, submit to him, give him the control. Trust your Sir to guide you in what he desires, in this case your mouth, face and body. Work hard to make it everything he can dream of. Make sure to make your scenes or play team work. You want to know what he likes in cock worship and you want him to know what you like.
Cock Worship Scene
In a cock worship scene, the dominant may force the sub to honor and respect the penis and provide for his pleasure. This is not just the submissive sucking on the Dominant's cock. The dominant is in control of the worship, the submissive's role and pleasure is derived from providing lavish pleasure, in the face of power.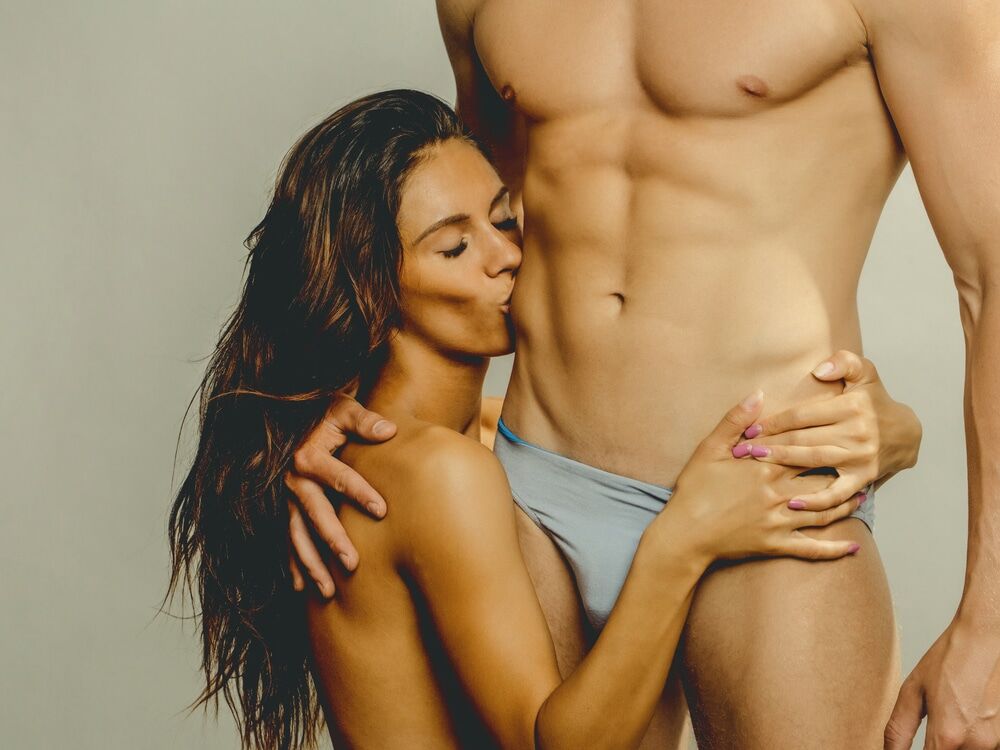 The worshipper is to attempt to convey distinct admiration and love for the cock by building pleasure to legendary standards. Cock worship is meant to emotionally and psychologically empower the person worshiped while at the same time provide them with significant pleasure, very important for a Dominant husband. The worshipper kneeling in front of the cock while the person stands or lies on their back. Kneeling being such a reverent position adds gravity and earnestness to the scene. The visual for the one worshiped is an important part of the scene, so the receiver or Sir will want to see the action on their penis or be the one to make sure their instructions are followed the way they wish.
Blow Job to Face Fucking
Submissive's, How do you become a better face-fucking recipient?
In most of scenarios if not an actual oral sex scene, you may start out blowing and end up fucked…. face fucked that is….
The main difference between a fellatio and Face Fucking is the speed and intensity that it's done and who is in control. A Blow Job, usually is done slowly and controlled by the giver. Face Fucking, is done in a quicker manner and the control lays with the reciever. As the subMrs how do you become a better recipient of cock or face fucking? This like anything else takes practice. Learning to relax your throat, control saliva and your gag reflex is where to start. Learn these things and you can becum a professional face fucking recipient.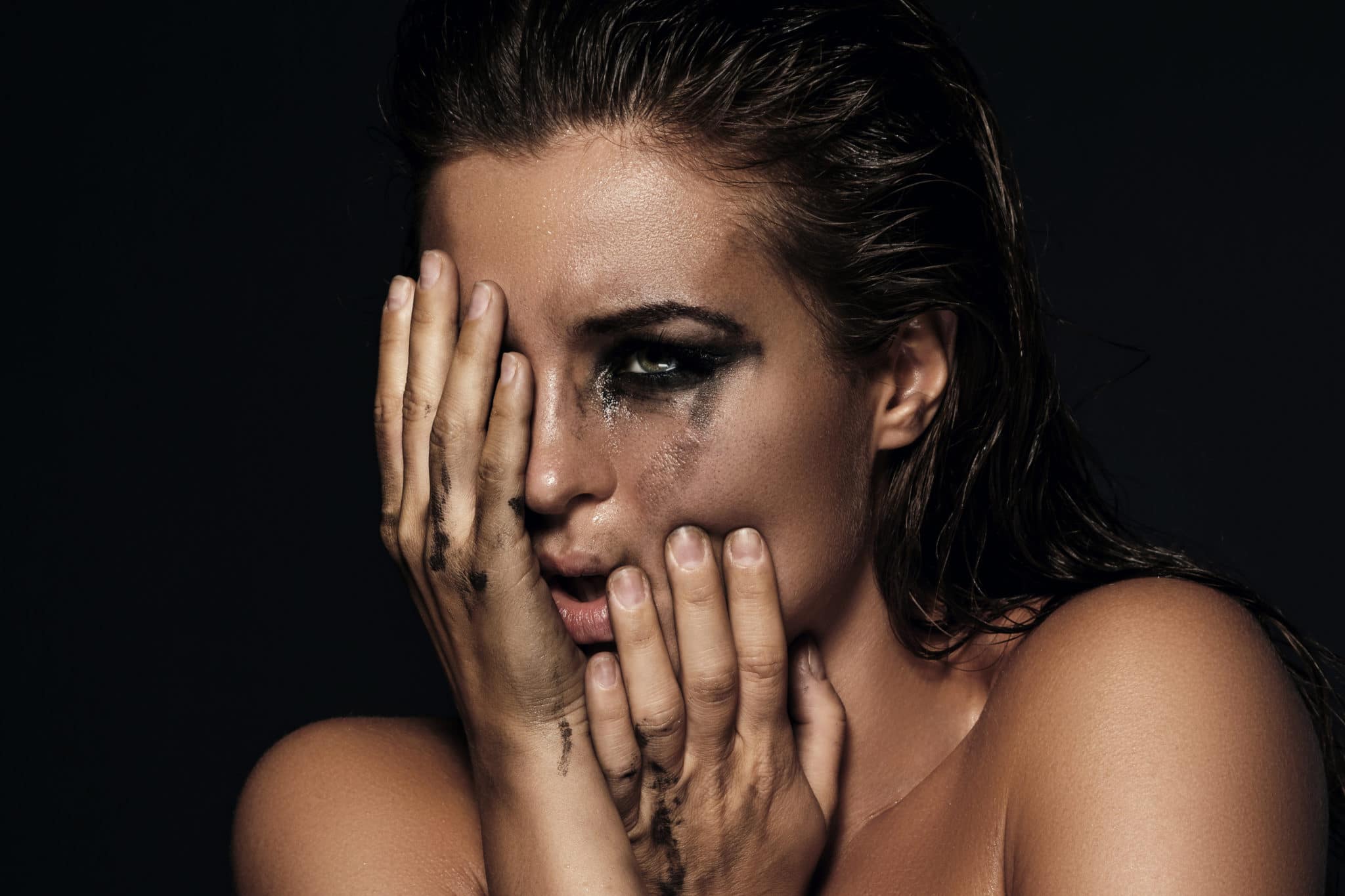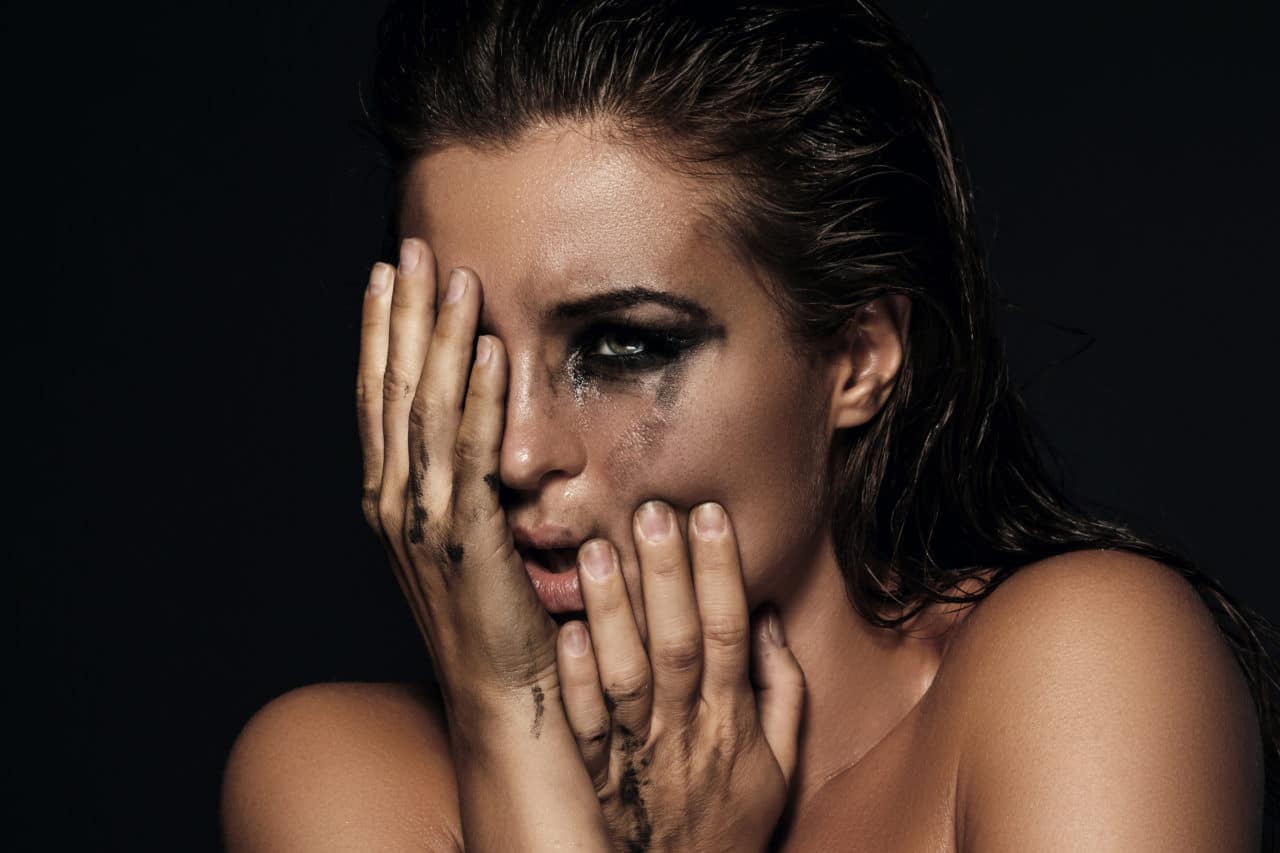 It's about the ambience, making sure your face will give him the thrill that will blow his …. mind. Your face, use lots of eye makeup, mascara, lipstick (REDS). Put on loads of eye makeup mascara and make sure to tear up LOTS…. Make sure that your makeup smears all over your face. Reach up when he is ecstasy and smear your makeup…. He will soon catch on and help you out!
Cock Worship Training Sessions
Not into Cock as much as you wish?
Cock worship, good cock worship is an art. You may not wish to be a "Picasso" of sucking cock or receiving it… but still want to satisfy your Sir? As with all things you want to get better at, practice make's you a better worshiper, practice regularly, even ask your husDOM if he's like to do some regular scheduled sessions. Working together on making you the best cock-sucker or receiver that he's ever had is very rewarding and I don't mean just for him. Choosing this hobby brings happiness and lots of laughing and sex the best prescription for intimacy.
Asking him to be your teacher, will build him up, in essence really get him to engage his Dominance. Thats is a subMrs win! He can become your teacher and you his student. Exploring he can use his fingers, tools and toys, even fruit (banana) to teach you and himself what he desires. 20-30 minutes can teach you a lot. This will be where he can practice putting you through your paces and you practice being put through them.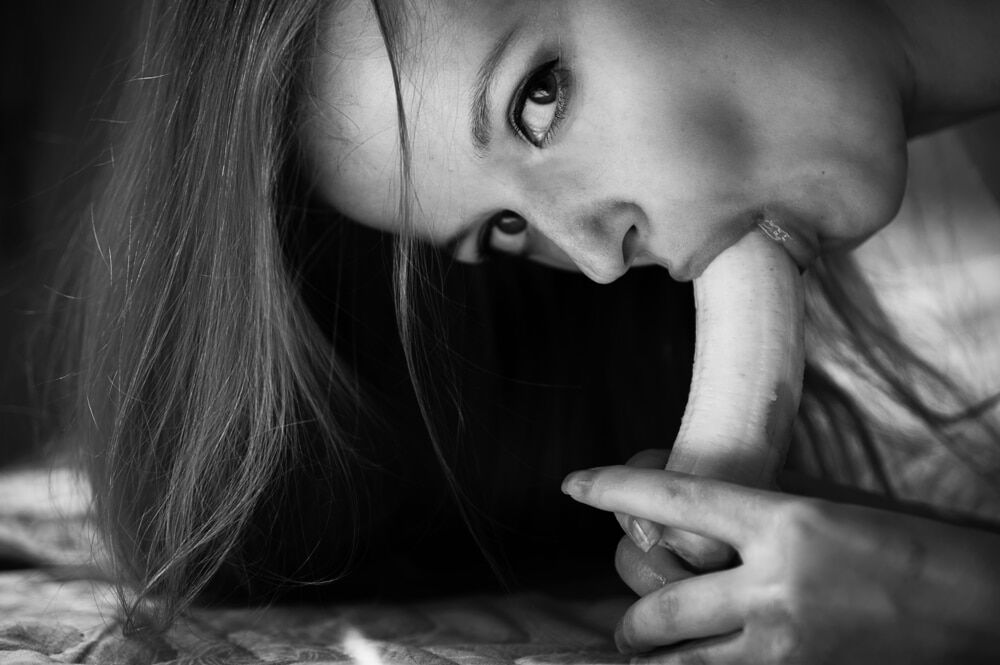 Skilled Worshipping
You can learn things like some of the most skilled worshipers like the need to produce lots of saliva (HYDRATE!!), how to open up your throat, how to gag in controlled manner, breath work and pattern control magic with your tongue. After some time and experimentation in cock worship you will become increasingly agile and dexterous with your mouth, tongue and lips. You will develop and find your very own techniques to get your Sir's rocks off as fast as he demands or as slow…. expand on your talents and create your very own suckling sounds. This will please your Sir and surprisingly doing just that will feed you.
Spiritual Ceremony or Ritual Worshipping
Namaste Lingam…..
The erect penis or phallus, has been the symbol of power as it represent male regenerative powers. The phallus in all the ancient cultures has always represented the power of vitality and the ability to reproduce, the power of life. Historically, in the written word, images in art and sculpture the penis is revered and glorified for its power. The slang that has been attached to the body part noticeably insinuates its strength and importance.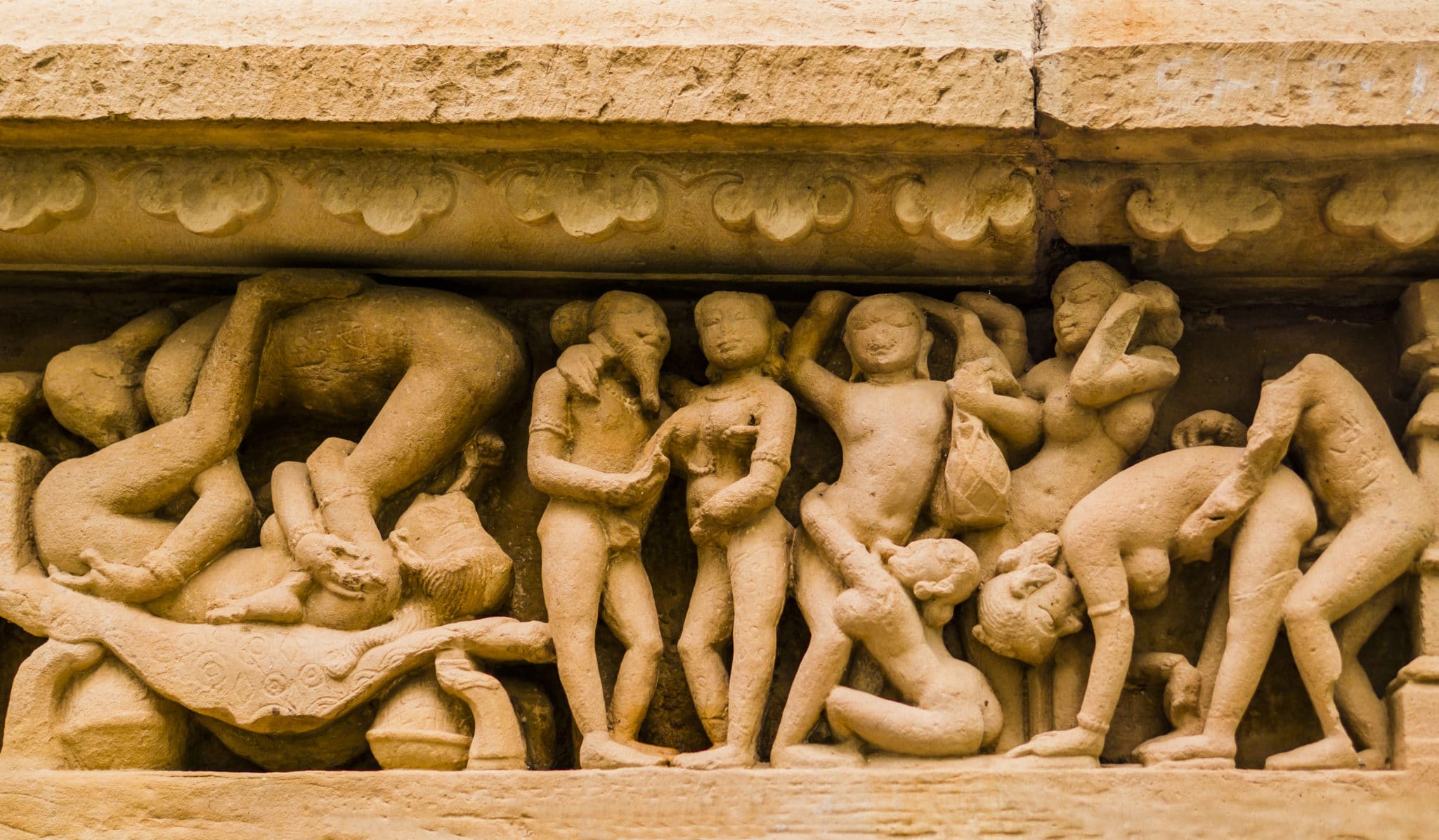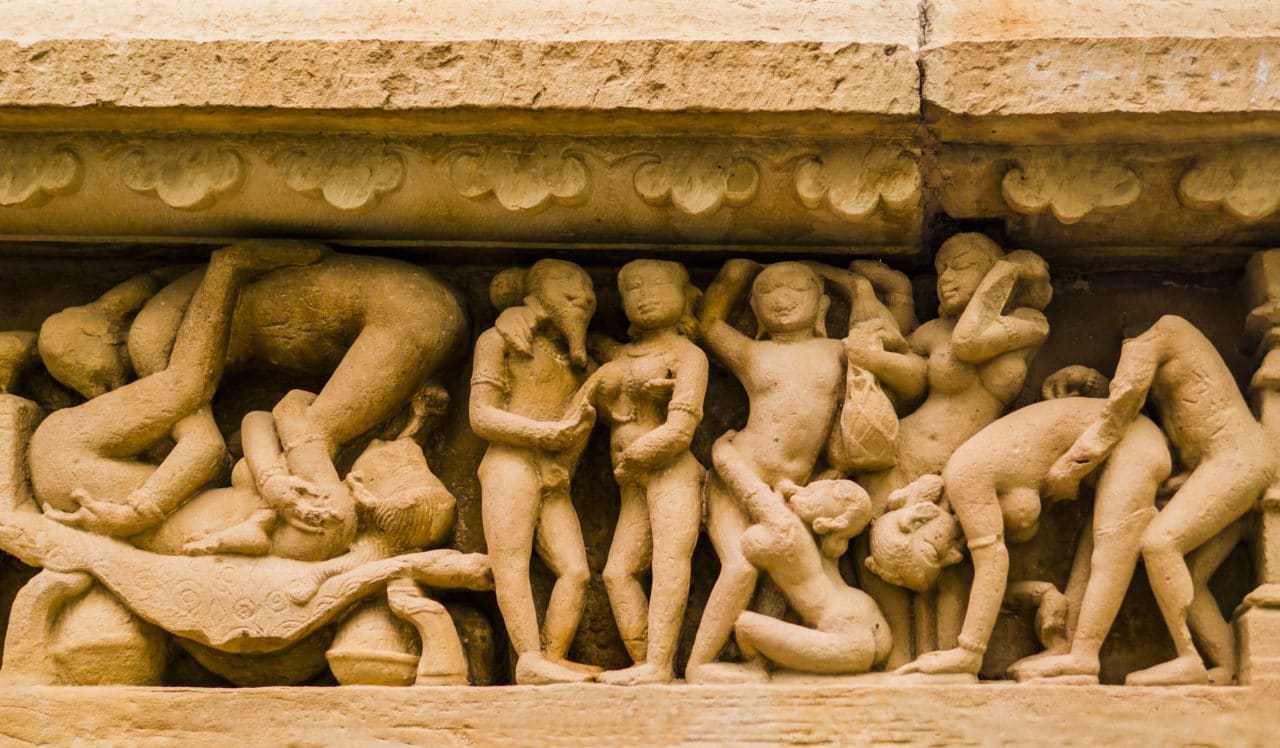 Some cock worship scenes involve spiritual and ceremonial elements. The physical acts around the penis are complemented by a spiritual yet sensual setting. The cock worshipper is meant to honor the penis and the power that it holds, as well as to express honor at being chosen to pay their respects with giving pleasure. In these scenes, the goal is to empower and inspire confidence in the person with the penis.
How to Empower
Verbalizing her admiration for his cock, the worshipper will be more pleasing to her Sir. Use sight, smell, taste, and touch in your verbiage, 5 senses that we talk about in How to Talk Dirty post. Compliment and glorify the penis.
You also can also, do a ritualistic worshipping, weekly, monthly… Just don't do it annually…. Anally, yes, but annually, DO NOT WAIT AN ENTIRE YEAR. When doing a ritual worshipping, some subMrs describe just waking their Sirs up in the morning or going to bed at night, once a week or every (I never say every, as it is impossible to do something EVERY….) but they try to do it every Friday or Saturday. Make it fun, sit in downtime find out what he likes… Maybe a warmed coffee mouth inn the morning or he may like minty fresh saliva before bed?
Mental and Physical Semen
What's in it, literally, for me… I mean you.
Semen contains two separate components, sperm and the fluid. Sperm is about 1-5% of the semen which you know as the small tadpoles or reproductive cells that contain 50% of the genetics that create human offspring. The seminal plasma fluid, which is about 80 percent water, makes up the rest. The makeup is sperm, protein, and water. The rest of the components are;
sugar, fructose and glucose
sodium
citrate
zinc
chloride
calcium
lactic acid
magnesium
potassium
urea
All of the above components above are safe to ingest. Swallowed semen is digested in the same way as food. Rarely, some people discover that they have an allergy to semen, seminal plasma hypersensitivity (HSP). Semen contains 5 and 25 calories per teaspoon, about the same as a piece of gum. Each ejaculation produces approximately one teaspoon of semen on average. (All depends on age, health and other multiple circumstance.) Looking for the protein well you'd have to swallow over a gallon to make it count as the protein content is 1/20 of the entire fluid. That's one BIG PROTEIN SHAKE!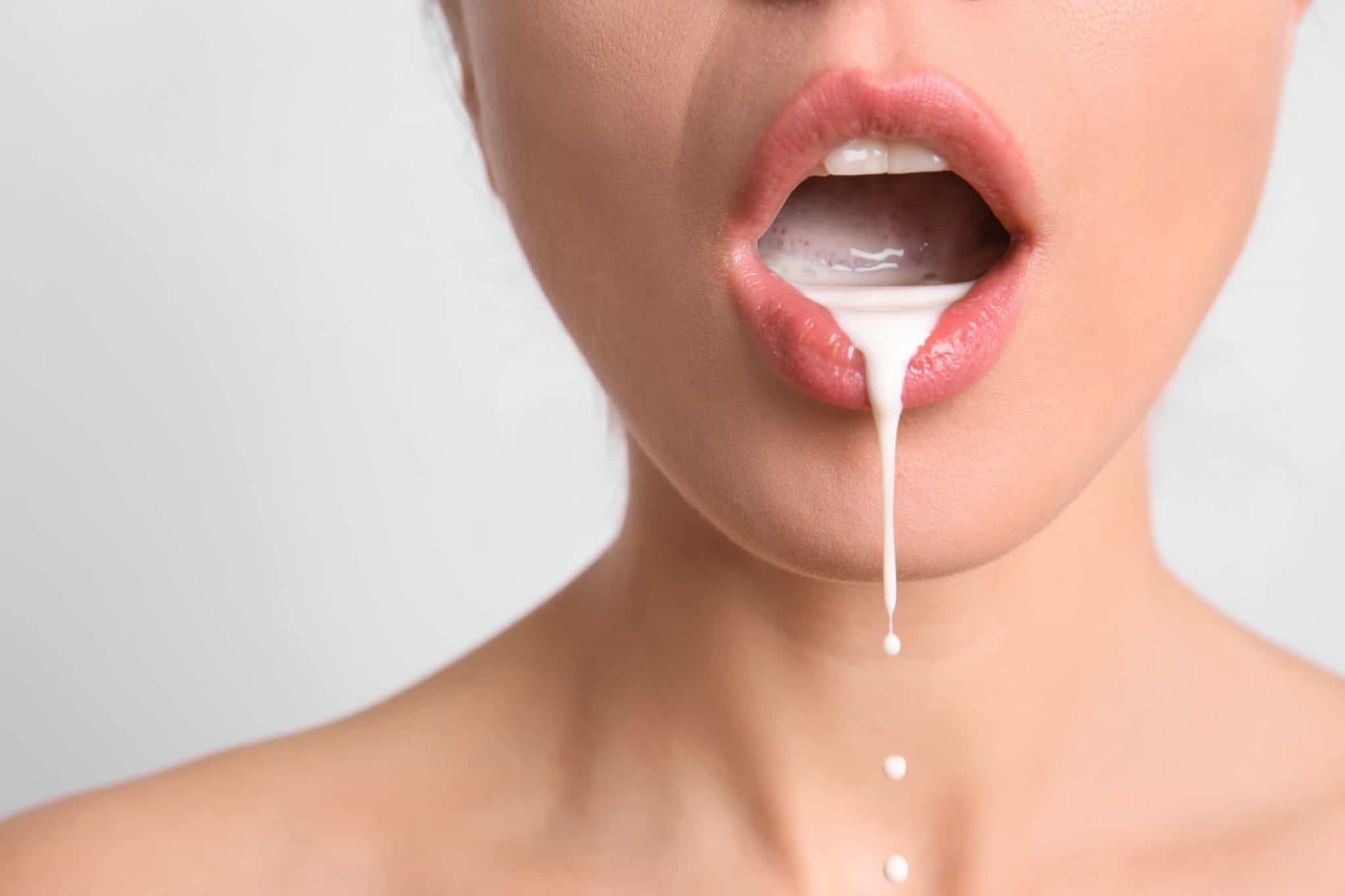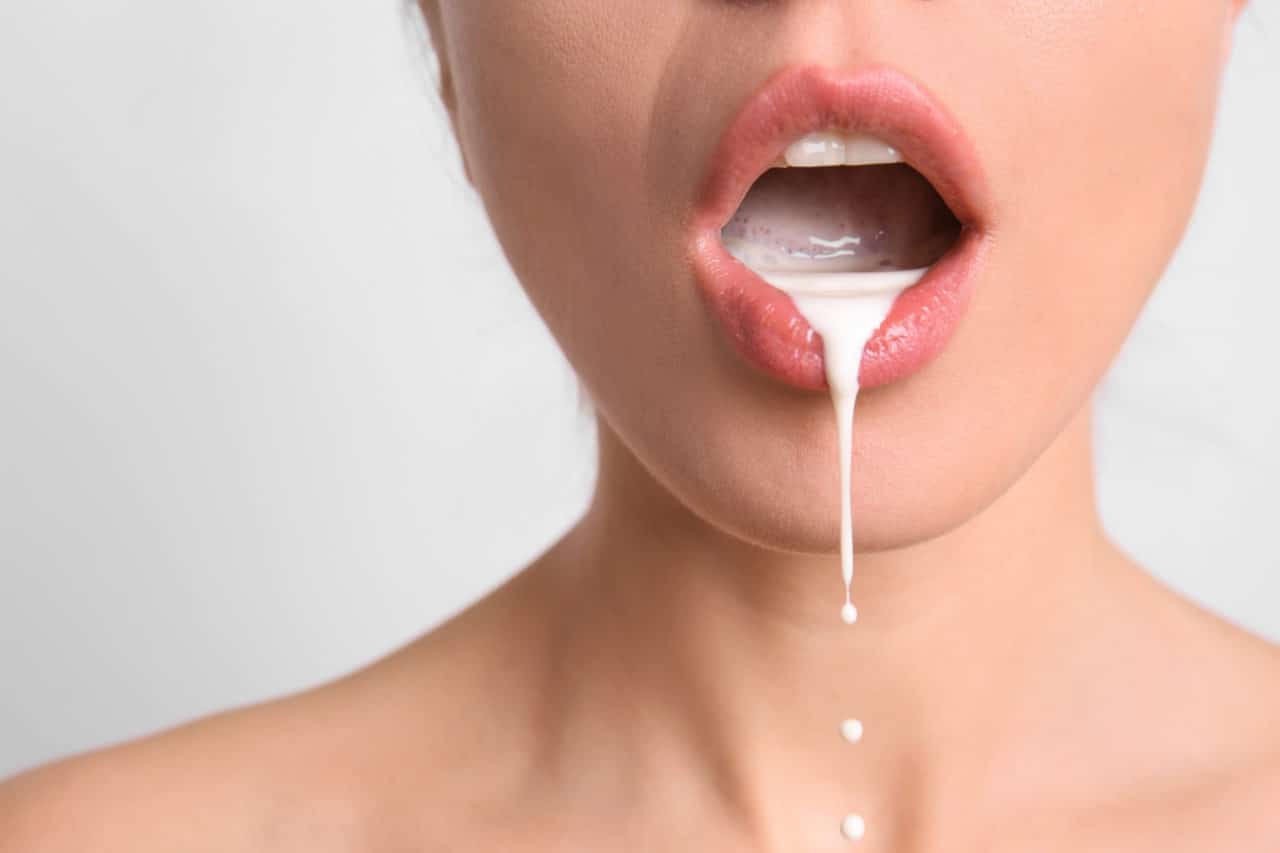 In a recent study, semen was shown to be a mood lifter, antidepressant and to have stress relieving properties. The basis for this finding is due to that semen contains;
endorphins
estrone
prolactin
oxytocin
thyrotropin-releasing hormone
serotonin
With the mood-boosting properties of oxytocin and progesterone hormones, helps with stress reduction. I have to point out that having sex in general gives you most of these same effects. This study as well maybe taken with a grain of salt. Don't let this get you down. Just have sex and use the semen as you both seem fit. I recommend using semen as a placebo. The placebo effect is a beneficial effect produced by a placebo drug or treatment, which cannot be attributed to the properties of the placebo itself, and must therefore be due to the patient's belief in that treatment. I believe!
In Your Face
Having fresh semen, on your face, lips and all over your breasts, is common myth that ejaculate is a good skin rejuvenator as it contains vitamins, minerals, proteins, enzymes and trace minerals. Historically, this practice was done by aristocrats believing the wisdom of courtesans. Today, there is no scientific evidence of such. But, saying that, it is very sexy to have the sacred sauce or love's sweetest nectar rubbed all over your body, why not? There is a certain power in believing something may work, your mind is powerful. (The courtesans probably stayed young due to the amount of sex they were having and keeping their hormones very active.)
In Closing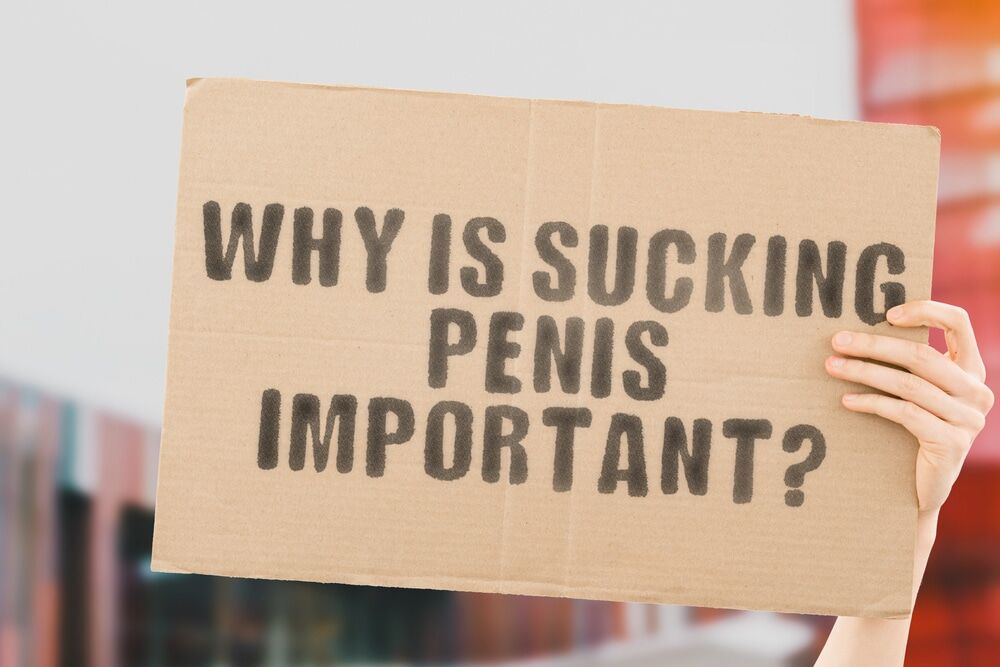 In closing, Cock Worship is all in mindset and what you as husband and wife want to make it. But, in Married Dominance and submission it really can be so rewarding. It's not so much about the act as it is about the emotional intimacy this act creates between the both of you. You may even find you enjoy the results so much and the fact that it feeds your husDOM in ways you may not be able to in any other way. The fact is that results are fruitful on both sides. Enjoy …. XOXO