Sexy Christmas Calendar | Happy Endings and New Beginnings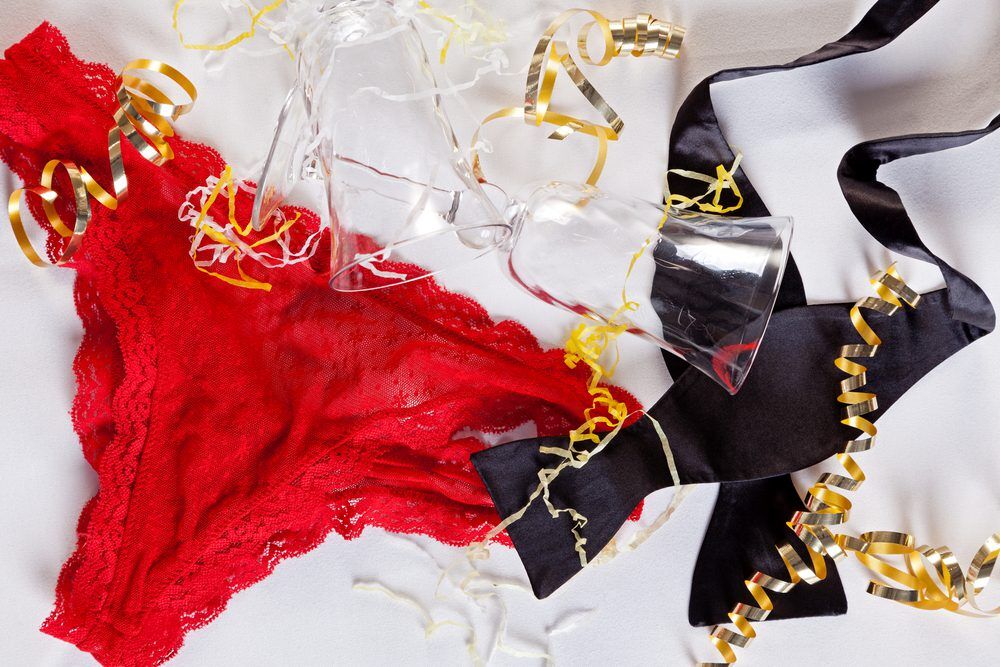 How do we continue to feed our subMrs and our HusDOM during the finish of the holiday season? Well, by looking at the Sexy Christmas Calendar of course! This year and next we wish you Happy Endings and HOT New Beginnings. We will help you keep your dynamic active and thriving, throughout the end of the month. We will be offering you some ideas for each day of the month to help you do just that. The intention is not that there be another set of items for your "to do" list, maybe just some reminders, or ways to enjoy the festivities in a slightly different, TWISTED, way. Wink, Wink! Hopefully, some inspiration for maintaining and building your submission, feeding your Dominant, and generally making sure the glow of the season extends to your own cheeks, and lips, and …. OH MY!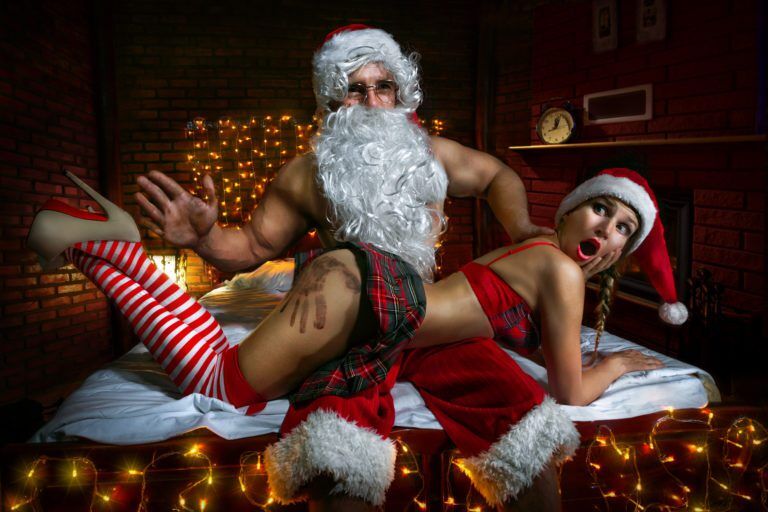 There will be weekly themes for your subMrs pleasure, and a daily inspirational idea to help you focus on areas of your dynamic to keep things naughty…or nice…and fun! Welcum to our last and final week of our Sexy Christmas Calendar and the year!The month of December has been filled with twinkling lights, decadent gifts, tasty treats, and naughty (and nice) subMrs and HusDOM fun. For our final week of December, and the year, our focus is on Happy Endings and New Beginnings.
Christmas Hangover
Christmas Day is over and many are suffering from Seasonal Christmas hangover, after the busyness of the last days or weeks. We have your Christmas Hangover Remedy! The last week of our Sexy Christmas Calendar! Where is your dynamic? Can you still find it? Does it need mouth to mouth recitation or did the Christmas just feed your fire? This last week is time to wind down or wind back up, it's a great time to check in with where you are at personally and where your dynamic is at and use some of these last few days of the year to reconnect or make your dynamic BURN EVEN HOTTER!
"Hang onto your hats, your wild tigers and let's go out with a BANG this year! "
Fifth Week of December Theme : Happy Endings and New Beginnings
Tiger Training Day
DAY 27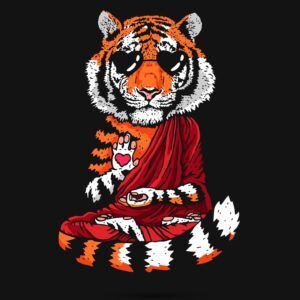 Today, to celebrate the upcoming "YEAR OF THE TIGER" lets plan an erotic submissive position training session with our Sir's. Choose a few submissive positions together and get practicing! Then go get them TIGER! You may need this session to reconnect your dynamic or keep your fire roaring! Make sure to work your husDOM up.. write him a sexy message, verbal or written. Make sure to use your feminine or masculine wiles (for your subMr.s) to build the mood! Lipstick kisses on the mirror and perfume on his face towels…. Dirty panties in his pants pocket or on his car mirror? Send him cat calls (sounds)…. (Yes, look on your phone, they have them! ) Suggest letting you do a little prep before because you are in desperate HEAT… and ask him if he would like to watch and listen to you purrrrr…. with your new Massage WAND?
You will need cat ears, a mask, even a tail? Go all out! He will need a coffee table, some type of table to trained you on… Get out your yoga blocks and or liberator wedges. Your Sir will train you with his crops, canes and whips of course. The focus is to work on position training. But, your Sir can add other training to this session. All trainings are so much fun, THEY ARE GREAAATTTTTTTT, as Tony the Tiger always states.
Vaginal orgasm control, with a panty vibe or toy. This training will help you Learn to withstand your husDOM's temptations for Orgasm or to Orgasm at his command. You know what I say, don't go chasing those Happy Endings……. HE may even want really test your endurance with a forced orgasm belt! There is deep throat oral training, that you can work on as well. Show your Sir you are as erotic and as trainable as the as the most erotic cats in the jungle. Be his tigress!
Playing Games Day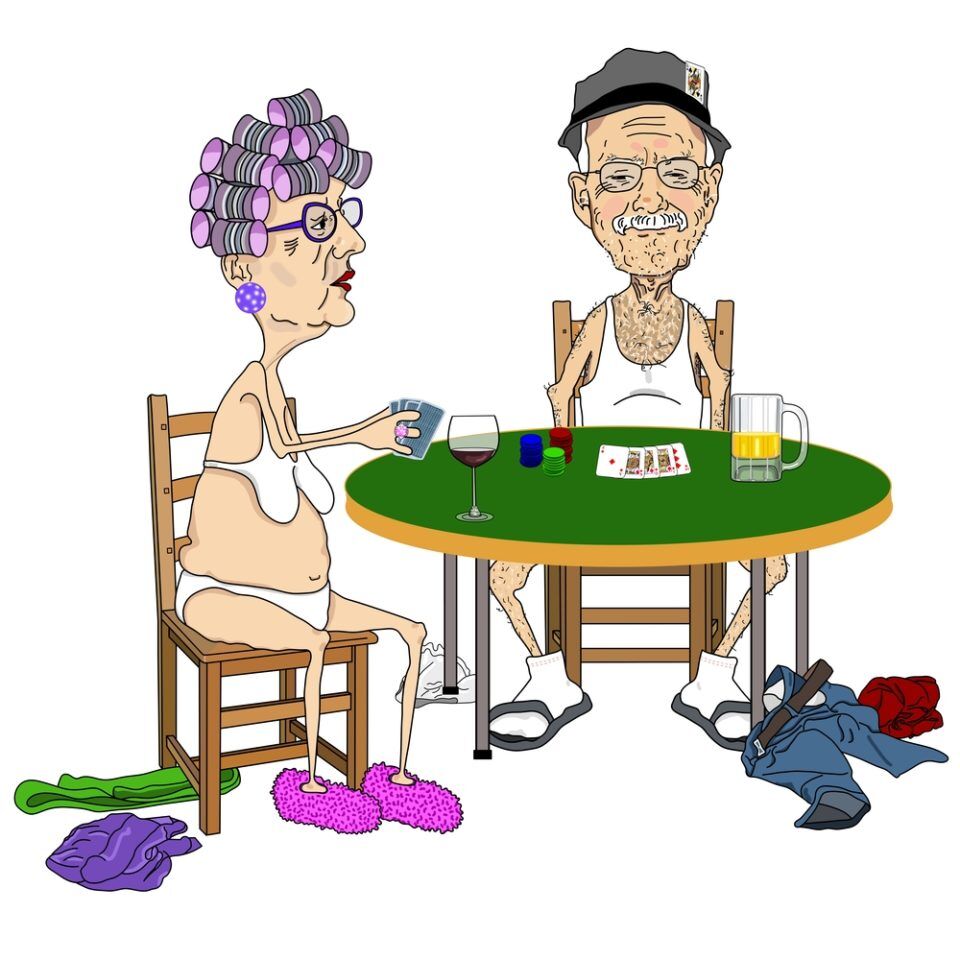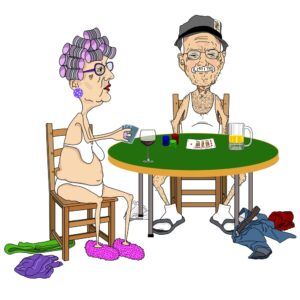 DAY 28
It's now a few days after Christmas. The holiday hustle and bustle is over. You have shopped the sales and it's time to get in a little time playing games!
Today is National Card Playing Day is the perfect time to spend an hour or so playing cards with family and friends, and especially your lover! Cards have survived for centuries as a form of "play" and entertainment. Today in honor of this day, we must play games with our husDOMs. It can be cards, strip poker or GO down on me Fish. Another fun idea is to try out a sexy game for lovers. Try an erotic version of Truth or Dare or some foreplay dice. You can get a twister game and some coconut oil. There are too many naughty board games to list, but here are a few; Touch and Tell, Adult charades, Monogamy, Fetish Seduction. Your Sir can get out his yearly cigar during game night and christen it, Clinton style…. Hey, you sunk that in my .. I mean you sunk my battleship…..!!!!!…… ENJOY!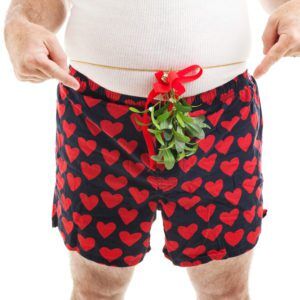 Oral Under the Mistletoe Day
DAY 29
It's Falling Needles Day, the day when many people take down their Christmas trees and lay them to rest or put them away for the year. Put away the tree but not the mistletoe or "the wood"… LOL! Get your mistletoe out or down and put it in the bedroom or anyplace that will be fun to give your Sir or your Sir give you oral under the mistletoe! If you have not bought a ball of mistletoe… You can get some on Amazon of course and ritually use it every year, always remembering the fun under it last year! Who knows maybe you'll make a game of it and leave it up all year! Even Santa got in on the mistletoe this year! Mrs. Clause wanted to be on his "Naughty List" next year!
Pornogation Day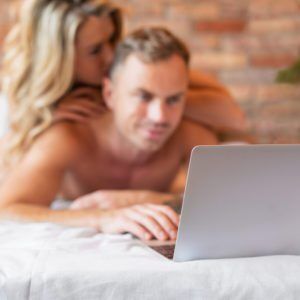 DAY 30
Today is your lazy in bed day. All the Christmas decor is put away. Don't forget to leave out a few things for Hygge season! We leave it out until time change in the spring! To celebrate this lazy day, I am making a new holiday, Pornogation Day. On the day of Pornogation, couples investigate BDSM porn together, any porn really and write down any great ideas and inspirations for your own scenes and playtimes. Search out the toys you like in porn or any BDSM activities you may be interested in! BEWARE.… you may not like everything you see, so click to the next option anytime things get TOO HAIRY! Make it fun and investigative!
Go out with a BANG Day!
DAY 31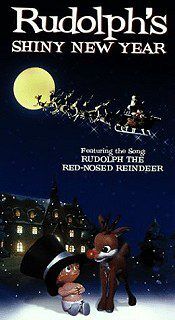 One of my favorite cartoons is Rudolph's Shiny New Year. I love the tale of baby new year as I am a new year eve baby myself. I know you remember Rudolph! But, do you remember, General Ticker and the infamous camel, "Quart", Quarter Past Five? There is "BIG BEN" the whale and lots of British accents! What's not to like? The story starts with Rudolph setting out to find the baby new year, Happy, without whom the new year cannot commence. However, Rudolph has very limited time as he must find the baby before midnight on New Year's Eve and avoid An evil giant vulture named Eon the Terrible.This cartoon has lots of fun and wisdom! Watch it if you can!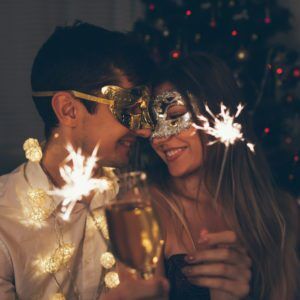 Time to take stock, Don't forget to take the years stock of your D|s-M dynamic. Where are you now compared to this time last year? Write down your happy ending to the year and thoughts and perspectives in your journals. Sit in downtime and talk about all your happy endings and ideas for your NEW beginnings! Get out your noise makers, vibes and dildos and wear your new year masks and hats… then make Your own fireworks at midnight and GO OUT WITH SEVERAL "BANGS" and Vibration THIS VERY NIGHT!
Happy New Year Everyone FROM subMrs & husDOM! See you NEXT YEAR!
***A HUGE thanks to my special group of subMrs that helped me with the Sexy Christmas Calendar this year. I couldn't have done it without you! XOXO