Building a Domination and submission Scene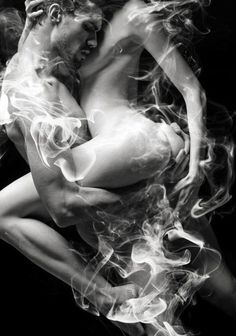 Building a Domination and submission Scene
A scene is a scheduled and planned out time where you use BDSM activities, it may or may not involve sexual intercourse. Knowing how to use and work your submissive is the key. Learning how she responds to different stimulus is very important. Building a scene is an art. I love to think that we are producing a theatre show. It takes both of us doing our best to come out with a great production. It is very common that Sir and I will work on a scene repeating it until it runs smooth. We discuss after every scene what worked and what did not. Taking that info. we apply it and make the scene better. Your scenes will start at an hour and quickly expand in time as you try more and more elements. Currently, our scenes can go over 5 hours from the beginning to end. Never do drugs or drink before a scene for multiple reasons.
Start with a briefing…..
Briefing: The action of informing or instructing someone. Briefing can be in person or written into a letter and given to the submissive before the scene. Your Dominant should at this time tell you his wishes for the scene. (THIS IS WHEN YOUR SIR WILL BE ALL BUSINESS.) What his expectations are of you. What he wishes you to wear can be included. Your Dominant will Instruct if you are to speak, where he/she expects your hands to be placed during and positioning of your body (kneeling) to begin the scene. Your Sir will remind you of your safewords. ( Red, Yellow and Green or a word you both have agreed on previously. )
As a submissive: You listen to every word spoken and follow what your Sir wishes. If there is something in question then you have to let him know before the scene. "Sir, May I ask….." These questions will clear doubts or misunderstandings and help the scene flow smoothly. You asking ahead of time will help your Dominant in many ways. ALWAYS ASK AND DISCUSS!
Beginning the scene…..
Atmosphere: Your Sir will be setting atmosphere, picking the activities in the scene. Your Dominant will pull the tools/toys that will be needed. Lighting, scents and music all very important.
As a submissive: You take this time to get in the mindset you need.
Petting & Bonding: Your Sir may want to brush or braid your hair or pull it back so it doesn't get in the way of the scene. This may be when your Dominant massages you with oil. Whispering soft caring words in your ears and reassures you that he will take care of you throughout the scene. This is when your Sir shows you his soft side.
As a submissive: Your butterflies or excitement will settle during this time. You will gain confidence in knowing this is what you wanted and he is about to take you under his hands and play you like an instrument. You have to let go and enjoy him, enjoying you. Your body will begin to respond to his words.
Prepping the body & Warming the skin: Prepping of the body you are doing just that. Making the submissive's body more pliable and flexible for what the Dominant's scene will demand. Removing a sense like vision, will make the body more reactive. Blindfolding the submissive will make her skin more alert.
In regards to Warming of the Skin, if you read a bit about skin and its reaction to spanking ect… then you know it is very important before you do any impact that you ready the skin. Readying the skin for play is done starting out light then going more vigorously rubbing, pinching and slapping. The skin will begin to swell and the submissive will feel less and less and be able to take more impact. Other parts of your body needs to be triggered or stimulated (prepped) so to make the scene more successful experience. The Dominant should also be just brushing against those tender nerve-ended areas being sure not to give you what you want. Making you want to beg for his hands attention. The nipples and pressure points should be tugged on or stimulated in some way. Light taps with the crop or soft swats with a leather glove are good things to start with.
As a submissive: In this stage he begins to feed your body & mind. He will get your endorphins started into your brain. Those endorphins will cause those private parts to begin to work harder. Those parts start becoming more primed. You will begin feeling the excitement and your wetness increase.
Application of Implements: This is the time where your Sir may place your collar or wrist and or ankle cuffs on. He may apply your nipple and clit clamps. Preparing for Bondage if that is part of your scene. He may start to use a wand or vibrator here to take you to the next level. The teasing with his cock will start in this stage as well. But he will NOT give you what you want yet… Not until you perform well for his pleasure.
Bondage: Your Dominant should use any implements here that has to do with bondage. He may use rope, clips, tapes and chain. Always have a medical scissors ready if you need released quickly.
As a submissive: The best thing to do when doing bondage is trust in your DOM and do not struggle against it. You can be hurt easily. When you remove the ropes and have the rope trails on your skin.. It's another "Badge of Honor."
Impact Play: This stage your Sir will use any implement that he may strike you with. This includes his hand, a flogger, whip, crop, leather straps and canes. This activity is why it's so important to warm the skin. Always make sure that your Sir has practiced on something other then you lots before trying a new implement in a scene.
Intercourse/Fucking: This is the frosting to the cake. Your Sir will take his final orgasms from you and he will climax here. If he is a kind Dominant he will let you relax into your final releases. He/She will count you down and out of the scene. I always feel a sadness when he tells me he is beginning the countdown….
As a submissive: Intercourse is where you will come down from the other play that you have been doing. Some subs this is when they get to relax and have orgasm. This is the "reward" as my Sir calls it.
Aftercare/De-Briefing: Aftercare… Your drink, warm blanket and small nap is appropriate now. Your Sir will apply any moisturizer or ointments that are needed. Once you are feeling more yourself it is good to debrief or talk about the scene while it is fresh in your mind. You will remember the things that worked or the things that lead up to those things that worked. LOL! Even more you will remember the things that did NOT work. So it's very important that you are honest with all your thoughts so your Sir can take that into consideration for the next scene. You may experience a let down or some call sub-drop. Make sure you talk your feelings through.
As a submissive: It may also be good to write your feelings in a journal so you can track how you respond and grow in your scenes. You will even surprise yourself.
Your Dominant will push and stretch you and your limits but not break you. This is his job and his wish. You are to remember you are "his" tool to use to achieve his deepest and darkest Desires. It is your job to help him reach the highest peaks.
****We will be discussing this topic on the live online submissive only chat room tonight. The Dominants on husDOM.com will be talking about the same subject tonight as well. See the calendar on both sites for times.
Yours in submission, subMrs.
LK
Domination and submission Scene
submissive only website
D/s-Married Couples
For Dominants only web-site www.husDOM.com