Strapping Punishment | Dear Journal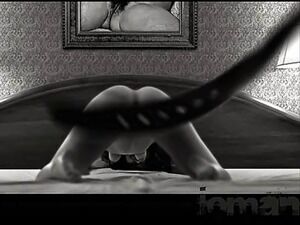 April 2013………
Dear Journal, Things have been going along just fine. Our D/s-M journey has been a wonderful one. My Sir and I going into our next stage or phase. He's become my Dominant, meaning his training wheels have come off, finally, I am his submissive. We had finished our "downtime" , where we talk about what we believe our next stage will involve. This will put the spotlight on me. My submission this time. He has developed his Dom persona. He is a kind Dominant but with high expectations. Do not cross him because he strikes quick and asks questions later. I want this lifestyle. I want him to hold me to the highest expectation. He will as my Dom guide and correct me, in essence keep me on the straight & twisted narrow. Wink…Wink.
He is to be consistent and expect the same from me. You say you're going to do something, you are to do it…..or there are consequences for your actions. In the first stage/phase we started with spanking discipline. Quickly figured out I found pleasure in those spankings therefore, Sir stopped doing them and used the practice of taking sex away from me. His disappointment was enough to make me see the error of my ways. That did work and still does… Kinda…. ( It works for small infractions.) We have worked TTWD and I have learned the system and was becoming more challenging to my Sir. Popping off and being a "Sammy"/ BRATTY , challenging my Sirs authority. Challenging to him is like sticking my tongue at him… I've done that boy I got a pink ass for that!

Me, smarty pants, just got done telling him, I wanted to be held to higher expectations. I was holding him to his commitment. I was angry and showing off. While in conversation I told him maybe I needed another strapping. I had received one after he got home from business for masturbating without his approval when he was away earlier in the month. So, I challenged him … I lost. He told me to stand pull my pants down. I said "No" and showed hesitation, not believing he would… He looked at me and asked, " you want this right? "I do… I quickly think, drop my pants. Thinking to myself, I asked for this, I want this I put my hand down on our leather ottoman and received my spanking. It hurt all ten licks… Had to count and thank him. Ouch… I still remember the heat.
You can't just be in your D/s when things are hot and exciting, you have to learn to be respectful and take the consequences for your actions. I did. I'm proud of myself and my Sir for making me take responsibility for my actions.
But, …. When this went down. I took my spanking and sat down. Sir sat back in his chair directly across from me. I didn't know what to think…. I wanted to cry.. I just got a spanking. I felt somewhat humiliated and regret sat in for his disappointment. I was hurt but realized I pushed .. What kind of sub was I? Confusion and tears came down….
My Sir, saw my face and scooped me up and sat me on his lap. Hugging me tight, he said you sure you want this? I don't want to ever make you feel bad about yourself by holding you to such high expectation. I realized… All of a sudden, he's so kind he handed out my punishment quick and swift. Now he's holding me talking me through… I told him I was ok just confused with different feelings running through my mind. I felt strong, I felt like I can do this … This us exactly how it should be done. It showed me we are on the right track. Unfortunately, I believe the strapping … It hurts.. But necessary for us to move on. So, I guess this whole story was to show everyone how your journey can change and grow…. Although painful sometimes, it's still sooo magical.
❤ ~Bedroom Submissive , AKA subMrs