Sex Position 69 | Use 69 with Marriage's Sexiest Secret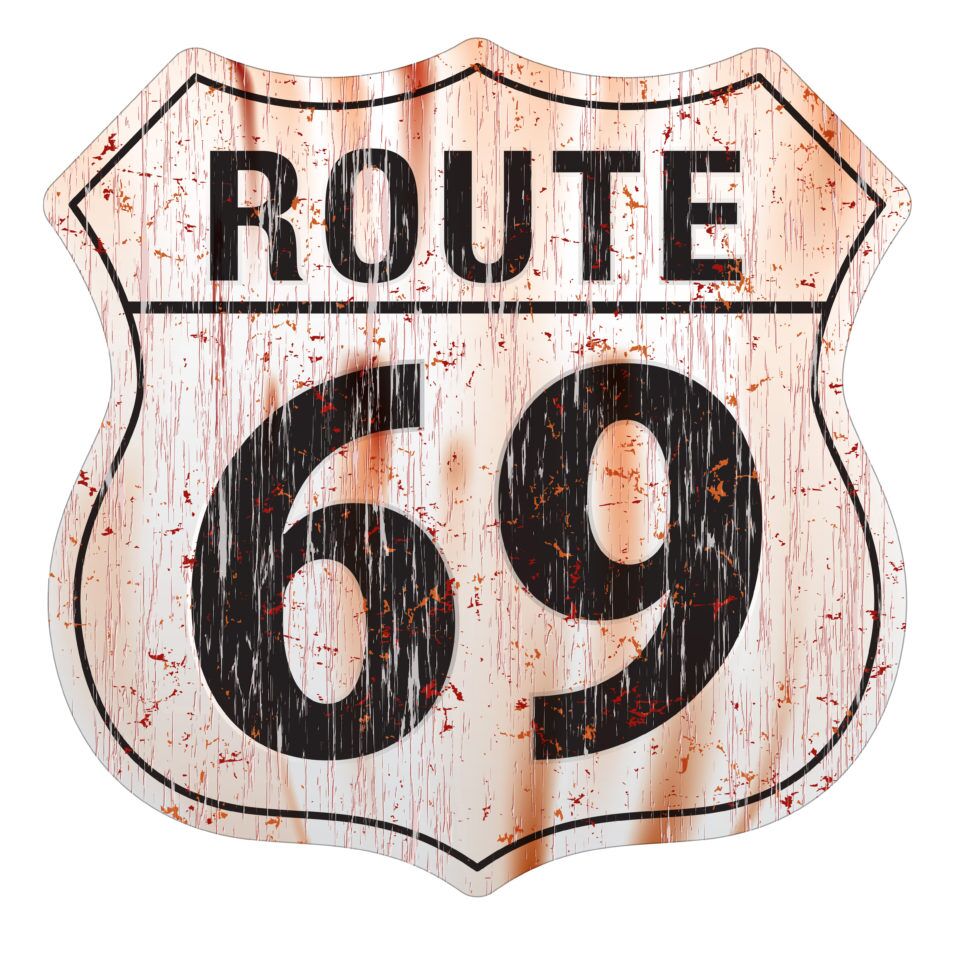 Sex Position 69, it's NOT just the sum of 34 + 35. There is so much more to the sexual position 69, especially when you use 69 with Marriage's Sexiest Secret, TTWD, one leading role and one sub-portive role. I wrote this article so that Marriage's Sexiest Secret couples can incorporate how to better use this position to their own "secret" advantage. So, let's DIG DEEPER and GET THE MORE using 69 + TTWD.
Summer of 69
The heat of SUMMER is the time for celebration and Summer LOVE. As the temps get higher outside, we all get a little more comfortable in our bare skins or birthday suites. Nostalgia cums into play and heightens with the humidity. Couples remember the hot sweaty summer sex of their pasts. Now is the time to make NEW Summer Sexual Memories!
The sexual position 69 will forever be framed by the Brian Adams song "Summer of 69″. It seemed to be based on the childhood pains of growing up. Summer Of 69 wasn't really about the break-up of a teenage band ~"Jimmy quit and Jody got married" and the loss of a love affair~ "I think about you, wonder what went wrong". It happens to really be about the sexual position 69! Brian Adams has been quoted saying "It's a very simple song about looking back on the summertime and making love. For me, the 69 was a metaphor for making love, not about the year. The imagery in the song is about romance, nostalgia, being a struggling musician and making love. Jimmy and Jody are actual real people though. Jimmy is a drummer who quit the band, and Jody is still my sound-man on tour after 25 years."- Brian Adams.
Another interesting tidbit, Jody and his wife appear in the video for Summer of 69, driving away with a Just Married sign on the back of their car.
Oral Sex
69ing, or doing 69, is sharing oral sex with your partner. Mutually giving and receiving oral sex at the same time. During this sexual position the acts below can be included during oral sex with a partner.
Anilingus : An oral to anal sex act in which a person stimulates the anus of another by using the mouth, including lips, tongue, or teeth. It is also called "rimming", "rim job" or "tossing the salad". In BDSM it is common to use stimulant creams and numbing gels and anal tools/toys. Many couples clean out their lower bowel before this type of play.
Cunnilingus : An oral sex act performed by a person on the vulva or vagina of another person. The clitoris is the most sexually sensitive part of the human female genitalia, and its stimulation results in a woman becoming sexually aroused and achieving orgasm. This act is also know as, drinking from the furry cup", "carpet munching", and "muff-diving". Of course we want MORE so here are some more slang terms for cunnilingus, "giving lip", "lip service", & "dining at the Y" . Using BDSM techniques parts of the vagina such as clit or labia are also stimulated by creams, clamped or pumped while the vaginal opening is being pleasured.
Fellatio : is the sexual act of oral sex act involving a person stimulating the penis of another person by using the mouth, throat, or both. Oral stimulation of the scrotum, tea-bagging is also called fellatio. The most popular slang for fellatio is blowjob, BJ, giving head, or sucking off. It's very common in BDSM scenes for the Dominant partner to control the oral and use their partners mouth, (Face Fucking) instead of the partner being in control of the fellatio.
Tongue Specializations
Your partner should strive to become a "MASTER of Tongue Foo", or AKA, A "Cunnilinguist". You should become a "fellatio aficionado". Both partners should learn how to work on giving and receiving all of the sexual techniques that are involved in the sexual position 69. It's very important in Marriage's Sexiest Secret for each partner learn how to "work" their body for the other. The LEADER, Dominant partner, your husDOM leads, gives and demands. The supporter, sub-portive role, the submissive or subMrs, follows the leader, receives and responds.
Adding the Plus
How do we add the "+" to the sexual position of 69, making it MSS69+.
We add implements, bondage, & BDSM tools and toys. Don't forget stimulation creams, body safe oils, lubrications and even some fun colored lipstick(s)! Sit and discuss in downtime what you both want from the scene. Talk about what you want to use in it. The final planning and setting up of the scene is up to your Dominant partner.
First decide the imaginative position that you want both of you to be in. There are standing, sitting and laying positions. Take into consideration what bondage, tools, toys & equipment you may be including in your 69+. Think through your plans, will there be a position change? Harder kept positions will need to be changed up so not to cramp or hurt the sub-portive partner.
The leader or partner that is in control of the scene must LEAD the act. First, communicating where they will begin their focus and have any prepping of their sub-portive partner done, then explain where they want their partner to start.
Prepping the Dominant's and the sub-portive partners is key to a great scene always. Clean, moisturized, dry oiled and lubed both partners to make sure you both are ready for anything.
Will the scene start by putting your partner in bondage or in a bondage device? You can harness, tie, buckle, blindfold, gage, clip, clamp, and plug bondage before and during your scene. Keep in mind that putting your partner in bondage keep an eye on the time and try to keep to the 20 minute rule when using bondage on any sensitive areas that are fed by blood flow! Watch and check in on your partner for cramping ect.
You want to add a tool or toy to the area that you you are not using your mouth on. This is layering the sensations and heightening the experience. Use things like clit or nipple clamps (with or without chains (nipple to clit clamp chains are so good during oral and anal stimulation!), suction cups, anal hooks and wand, dildos & plugs). Your Sir may want additional stimulations as well. Go over all that in your scene planning in downtime.
Sub-portive Role (Follower)
This is where the sub-portive partner wants to work their body during the scene for her Sir and how she does that is by listening to all direction and communicating how her body is feeling and moving their body in sync with their Sirs approval. You know your body the best and how to use it in ways that impress your Dominant partner. Every scene you learn so much about your body and your partners preferences.
Pleasuring the Dominant is MOST important, how he wants it. They may want you to not only suck them off or give them a lingam massage, they may want anal rimmed as well, so make sure to ask permission before ever changing position or area that you are pleasuring. (Cover their WANTS in your downtime discussion.)
MSS Couples
Please use this article by printing it off and reading with your partner in Downtime. Then make your plans to celebrate summer and create for your very own 69+ MSS, Marriage's Sexiest Secret Sex Hot Sweaty Scene. Make sure after your scenes to let us know on site, discord or in chat how your 69 Sex Scene went.
Summer of 69 ~ Lyrics
Brian Adams
I got my first real six-string
Bought it at the five and dime
Played it 'til my fingers bled
Was the summer of '69
Me and some guys from school
Had a band and we tried real hard
Jimmy quit and Jody got married
I should've known we'd never get far
Oh, when I look back now
That summer seemed to last forever
And if I had the choice
Yeah, I'd always wanna be there
Those were the best days of my life
Ain't no use in complainin'
When you got a job to do
I spent my evenings down at the drive-in
And that's when I met you, yeah
Standin' on your mama's porch
You told me that you'd wait forever
Oh, and when you held my hand
I knew that it was now or never
Those were the best days of my life
Oh, yeah
Back in the summer of '69, oh
Man, we were killin' time
We were young and restless
We needed to unwind
I guess nothing can last forever
Forever, no
Yeah
And now the times are changin'
Look at everything that's come and gone
Sometimes when I play that old six-string
I think about you, wonder what went wrong
Standin' on your mama's porch
You told me that it'd last forever
Oh, and when you held my hand
I knew that it was now or never
Those were the best days of my life
Oh, yeah
Back in the summer of '69, uh-huh
It was the summer of '69, oh, yeah
Me and my baby in '69, oh, oh
It was the summer, summer, summer of '69
(Yeah)
34 +35 ~ Lyrics
Arianna Grande
Can you stay up all night?
Fuck me 'til the daylight
34, 35 (yeah, yeah, yeah, yеah)
Can you stay up all night? (All night)
Fuck me 'til the daylight
34, 35 (yеah, yeah, yeah, yeah)
Membership
Interested in becoming a member?
Not yet a member? Interested in become part of the secret, Marriage's Sexiest Secret? To become a member of our Dominance and submission Communities, please see links, subMrs.com and If your husband cares to sate his interests in becoming or learning about becoming a husDOM, send him this husDOM link.
Want to Hear More?
Want to taste it all? We do monthly podcasts, subscribe to Marriage's Sexiest Secret and husDOM podcasts.