Rabbit Ears | International Rabbit Day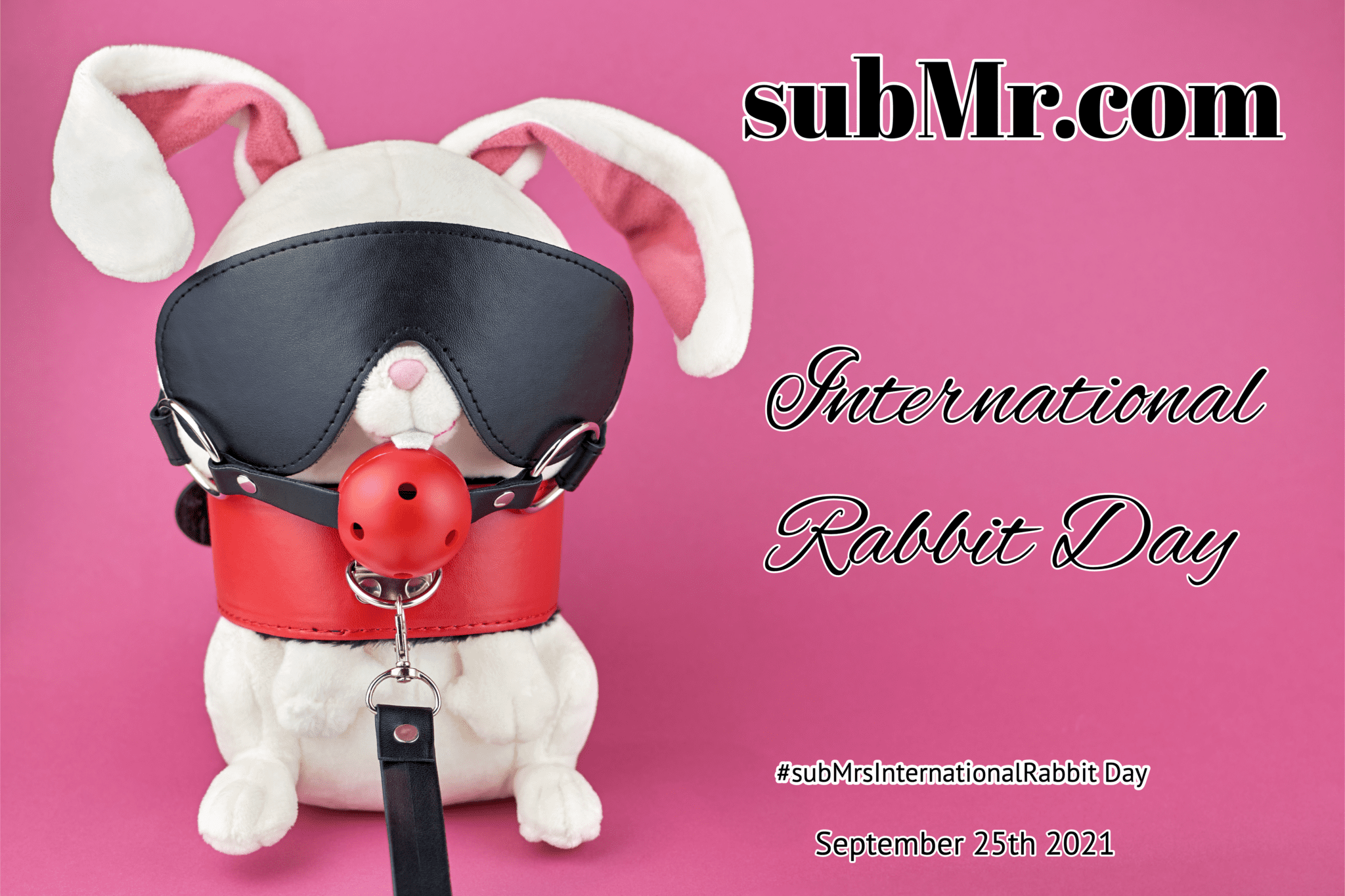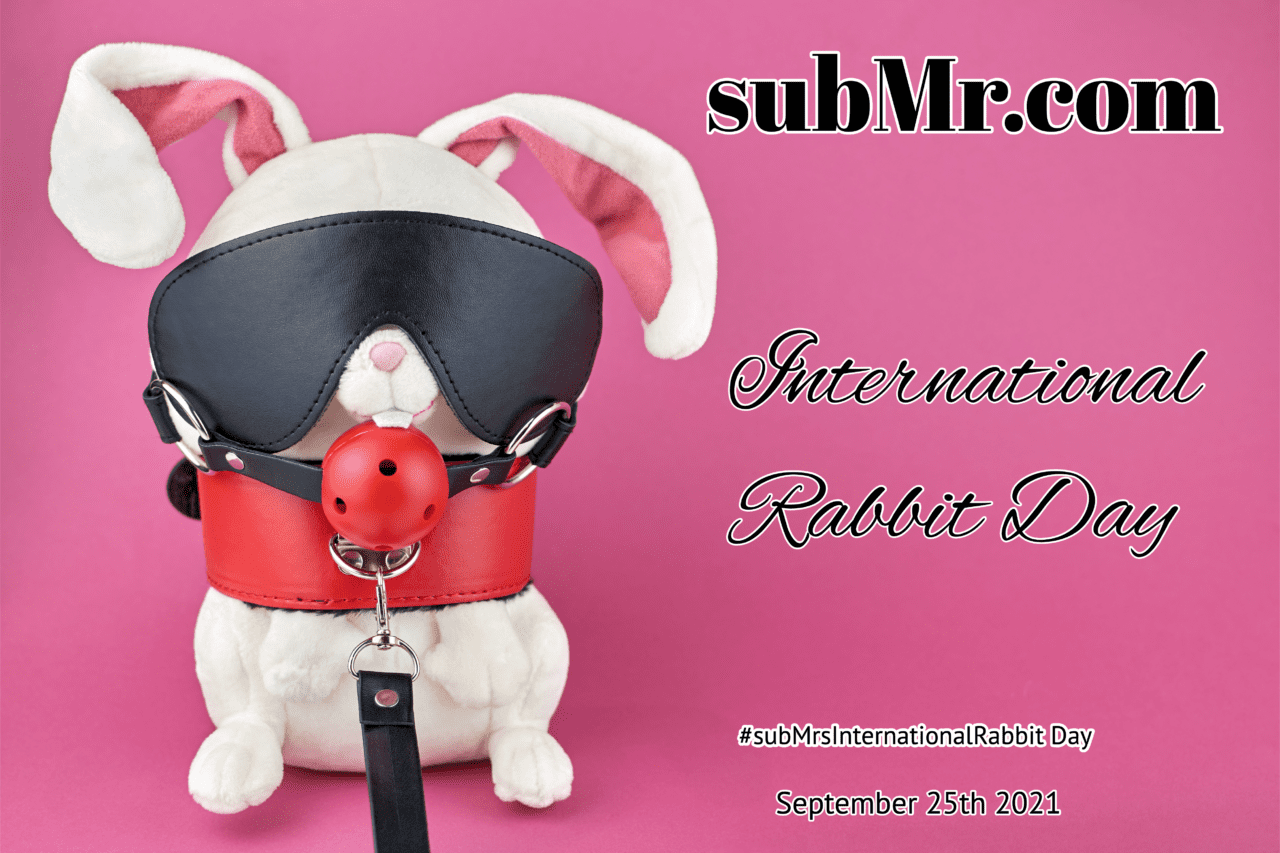 INTERNATIONAL RABBIT DAY
Every year on the fourth Saturday of September, International Rabbit Day celebrates the long ears and short tails of the bunny rabbit, promoting the protection and care of domestic and wild rabbits. Time worn bunnies have consistently symbolized the moon, prosperity, abundance, good luck, fertility and rebirth. The bunny rabbit represents the arrival of spring and the Easter Holiday. To recognize this day, we will be wearing our rabbit ears. The rabbit has always been our offical masscot and we consider the subMrs community a "warren" of sorts.
Fun, Furry, Facts:
There are more than 30 species of rabbits and 49 breeds around the world.
Pygmy rabbits are less than 8 inches in length and weight less than one pound.
The largest rabbit in the world weighed 49 pounds and was over 4 feet tall!
Baby rabbits are called kittens or kits.
A female rabbit is at full maturity and ready to have babies at 3 months.
A healthy female rabbit will get pregnant every time she mates with a male rabbit.
Doe's or female rabbits have two uterus's which means they can give birth while pregnant with the next litter and have the ability to conceive any time of the year.
Rabbits originated from Europe and Africa.
Male Rabbits or Bucks are not monogamous.
Bunnies often live together in underground holes and tunnels, called burrows. A group of these burrows is called a warren.
Wild rabbits live in large groups called colonies.
Bunny Rabbits make good pets as they make little to no noise, easily house trained, need little space, and bond well with their owners.
How to Celebrate Bunny Rabbit Day, Vanilla
Adopt a bunny rabbit.
Share Images of Bunny Rabbits on your Social Media or here on the community activity page.
Post Everywhere #subMrsInternationalRabbitDay
Go to a Bunny Festival.
Watch a Rabbit Movie or Read a Book; Roger Rabbit, Bambi, Peter Rabbit, Alice in Wonderland, Velveteen Rabbit and Watership Down.
If you have a bunny already, make sure to give them special care and more carrots!
Purchase and wear your bunny rabbit ears! Make sure to be a proud member of "The Warren" (subMrs)!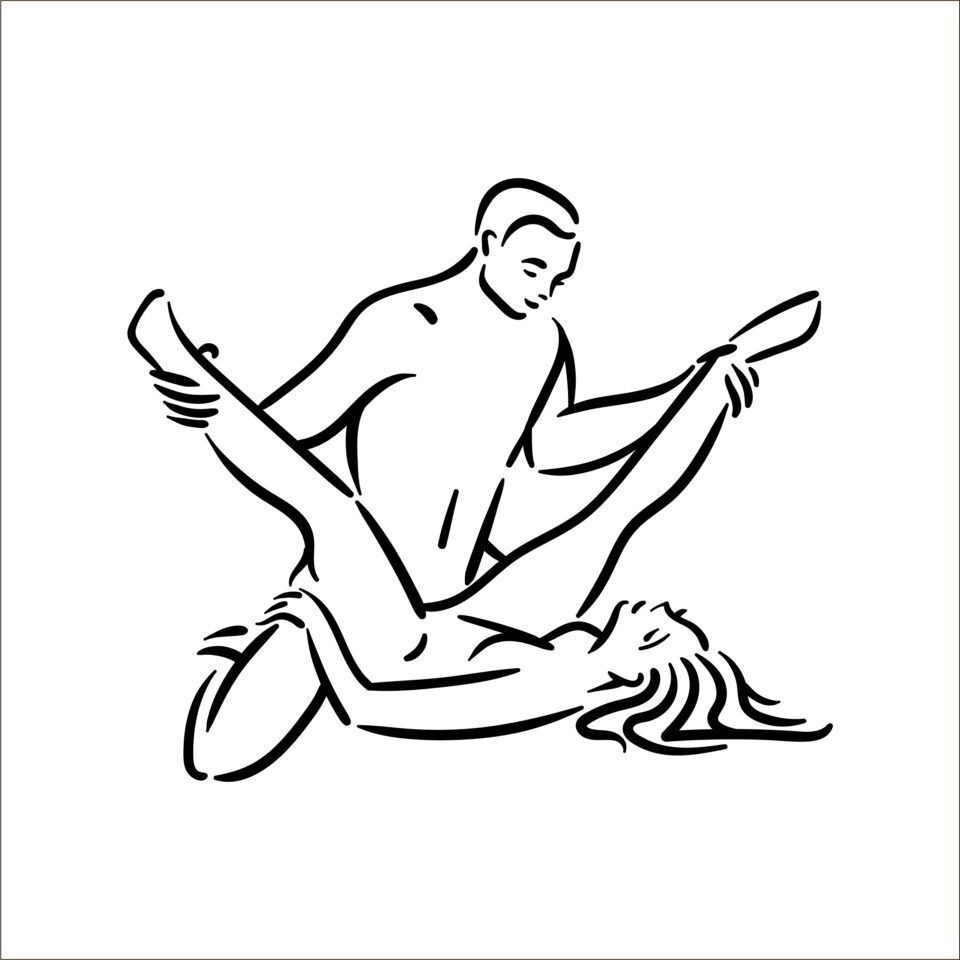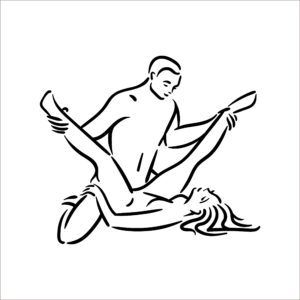 How to Celebrate Bunny Rabbit Day, Kinky
Fuck like rabbits!
Fuck with Rabbit Ears on!
Use a bunny rabbit anal plug.
Use a Carrot Dildo or Rabbit Vibe.
Carrot Diamonds are always appreciated.
Pull out your Nest (fur blankets or rugs), use them in a scene.
Do the Rabbit Ears-Style Sex Position! – The Doe lies on her back, legs in the air and the buck kneels, knees wide and holding onto your ankles, pulling the doe's legs apart making the clitoris easily accessible for added stimulation. The buck, circles and rock their hips to ensure that doe's G-spot is reached perfectly. Don't forget to add a plug, vibe or dildo!
Have a Hoppy International Bunny Rabbit Day submissives!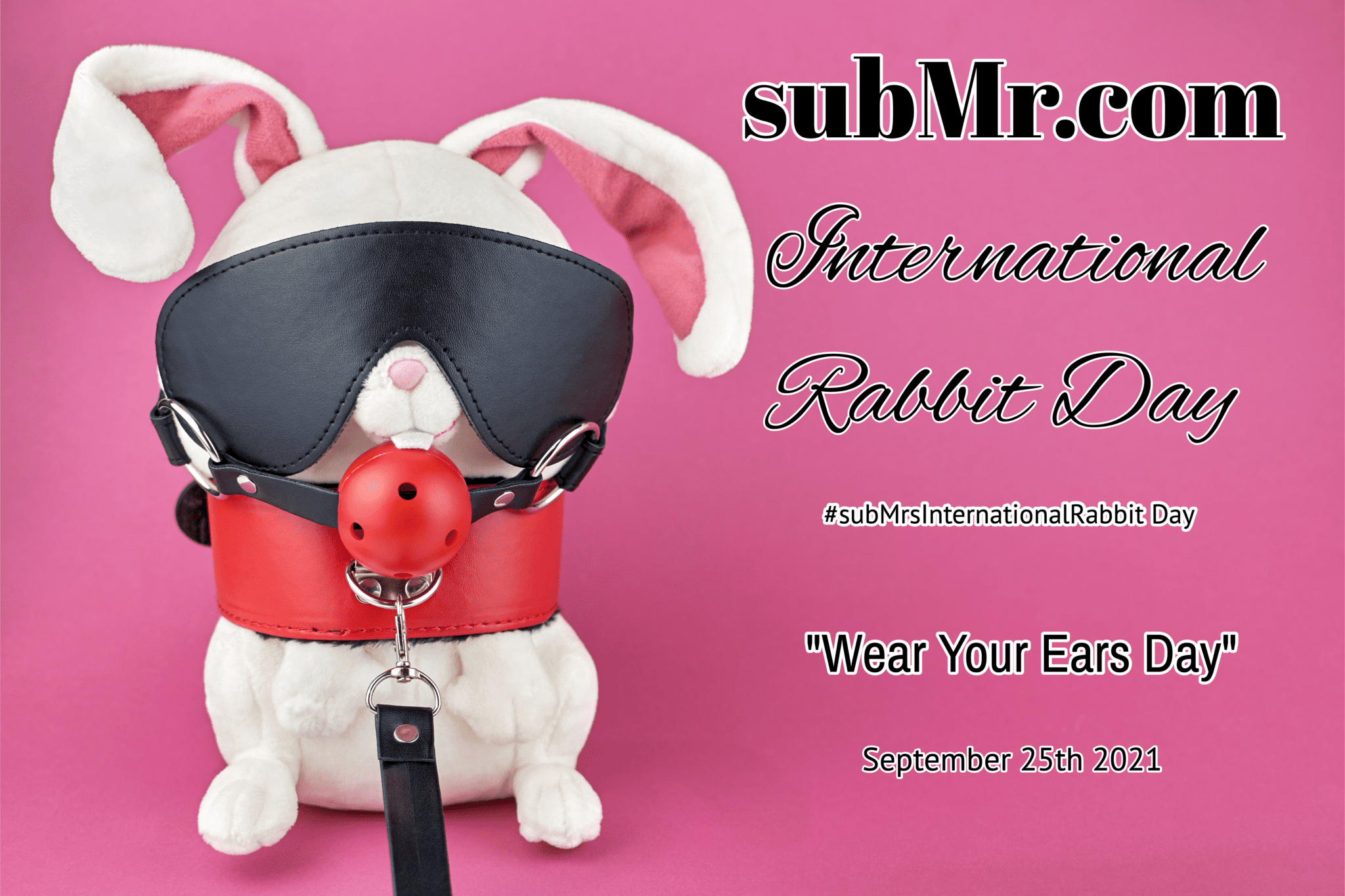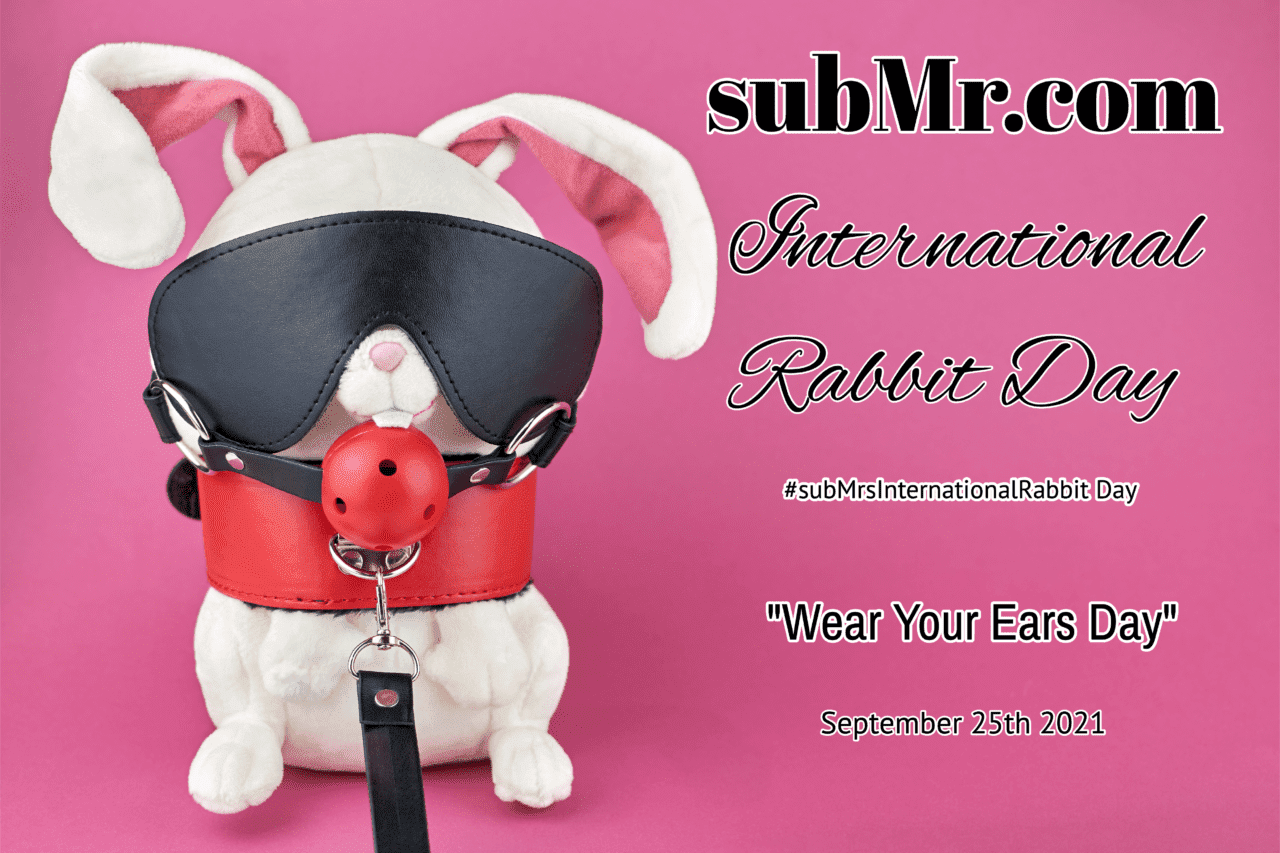 "I'm late, I'm late! -LK