EROTIC MOVIE | 365 Days | Movie Review
Introducing, the newest erotic movie to take over where FSOG, Fifty Shades of Grey left off. While it has a different storyline than FSOG and it has many more or should I say more dramatic CLIMAX'S, they do share in a sexy dominant male and a really great love story.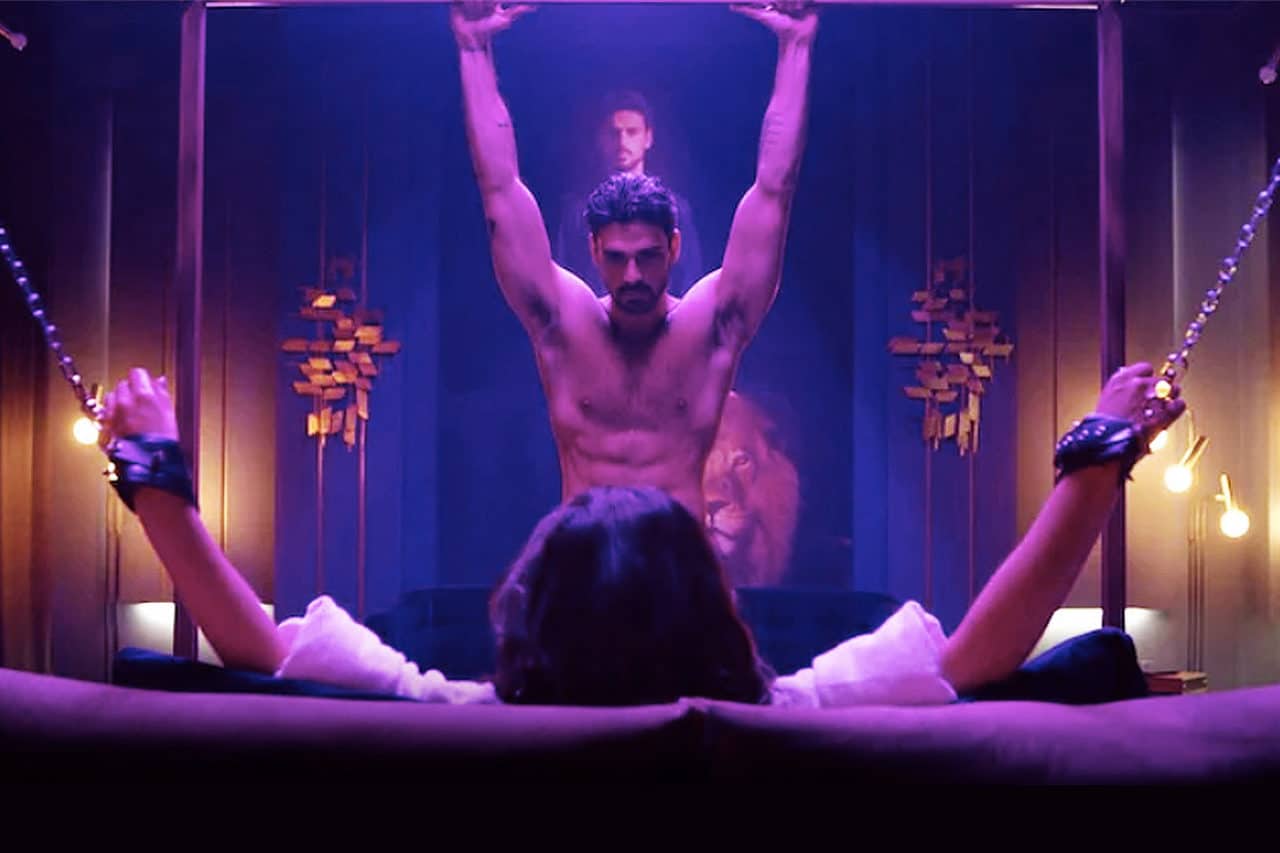 365 Days (Polish: 365 Dni) is the 2020 Polish erotic romantic drama film directed by Barbara Białowąs and Tomasz Mandes. It is based on the first novel of a trilogy written by Blanka Lipińska. The plot follows a young woman from Warsaw in a current spiritless relationship with a boyfriend but ends up falling for a dominant Sicilian mobster, who imprisons her and grants 365 days to fall in love with him. It stars Michele Morrone as Don "Massimo" Torricelli and Anna-Maria Sieklucka as "Laura" Biel. The film was released theatrically in Poland on February 7th, 2020 and was later made available on Netflix, quickly gaining global attention in the U.S. – Wiki
Submissive Movie Review
Personally, being a submissive and doing movie reviews on erotic movies, I have learned to keep 3 things in mind. 1.) The books are always better than the movies in this genre. 2.) I keep my expectations somewhat lower because I feel like we are learning as a society how to present sex and kink in a positive light. 3.) These are movies, NOT REALITY & NOT A HOW TO… It's fantasy! One last thing, I always give extra credit to these movies for pushing main stream society forward on feeling good about sexuality in general. Saying that, The 365 Days movie was a little confusing at the start of the movie. It moves too quickly, we need to marinade a bit at first on character builds. This was actually my complaint with FSOG as well. but I soon caught on and I liked he rest of the storyline. The acting and actors I thought were decent and believable. As for the sex scenes… well, they were awesome! Many of them made me feel like some of the them may be really happening between the main characters. It was not "side-boob" we were seeing but "side-penis" we caught a few times! There are some nuances in this movie that is similar to the Fifty Shades of Grey movie. I am in love the soundtrack. So the question, would or will I watch the next one? HELL YES! Overall, I would give it 3 subMrs stars, *** but I am taking into consideration the book along with it.
Please join us this month for a Live Video discussion on which movie made you "Hotter" FSOG vs 365 Days… See the subMrs calendar for time and date!
The Books
If you have been lucky to find the english translation of 365 DNI then you will see the book will clear a lot of the confusion up and will show you parts of the characters that makes them more relatable. This again is the first installation of the trilogy. The first, 365 Dni (365 Days) and Ten dzień (That Day), being both published in 2018. The third and final book, Kolejne 365 dni (Another 365 Days), came out in 2019.
The Music, Play-List
The Music is really good and again gives you feelings of FSOG movies. I enjoyed the upbeat and heated songs… "WATCH ME BURN" being my favorite! Another special touch is the actor who plays Massimo, Michele Morrone, sings several songs on the soundtrack. I am sure the soundtrack will be released in the U.S. very soon along with the trilogy of books and the rest of the movies and I can't wait!
7/2020
Wiki- Film Info
Images: Google
Playlist: Youtube.com